Player Ratings Real Madrid 3-2 Inter: Lautaro Martinez' Heroics Not Enough As Champions League Dreams All But Dead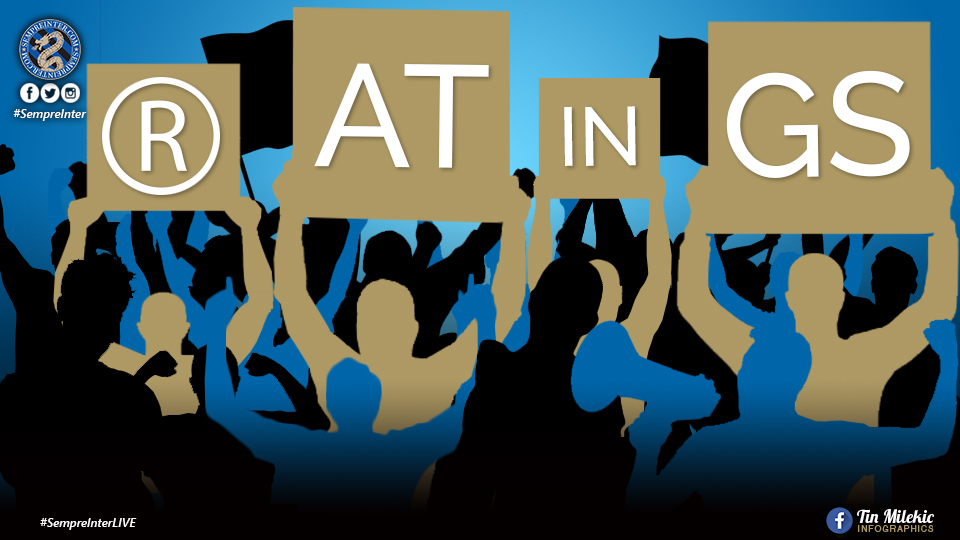 Another Inter game this season where every single individual mistake seems to cost Inter. Both teams had settled well into the game before Hakimi hit a wayward pass to Handanovic which was spotted by Benzema and put into an empty net by Real Madrid's number 9.
One soon became 2 for Real as an unmarked Sergio Ramos expertly headed a corner into the far corner from the edge of the 6 yard box.
Inter then fought back with strikes from Lautaro and Perisic either side of the break to somehow remain in the game. Real Madrid pounced on Inter on the backfoot and scored again in the 80th minute to extinguish any Inter hope.
Samir Handanovic – 5.5: Not at fault for the first goal but risked a red card there. Made a couple of decent saves and moved the ball around better than what has been seen.
Danilo D'Ambrosio – 5: Throughout the game it felt like DD was a bit out of his depth. Made silly errors and was caught out of position which cost Inter the Ramos goal.
Stefan de Vrij – 5: De Vrij continues his poor run of form. His positional sense is what defines him but that has gone missing this season so far. Nothing went right.
Alessandro Bastoni – 5.5: Unlike De Vrij, Bastoni did well and played within himself trying to avoid mistakes. His only errors came when he tried passing the ball in transitions.
Achraf Hakimi – 4.5: Achraf has not looked comfortable in the last few games at all. The 'pass' to Benzema will haunt him. His crossing and positioning were very poor.
Marcelo Brozovic – 6: Did very well to move the ball out of defense multiple times and always looked comfortable. Struggled to make a telling pass. Ran a lot throughout.
Arturo Vidal – 5.5: Vidal had a shocker of a first half where he misplaced simple and easy passes. Was much improved in the second half. Crucial on Perisic's goal.
Nicolo Barella – 6.5: Barella did his usual against very highly rated opponents. Perhaps the only player who played well in both halves. World class assist to Lautaro.
Ashley Young – 5: Was often caught out of position through no fault of his own. Did well until Real brought more pace on and maybe should have been subbed off.
Ivan Perisic – 5.5: The goal was the only highlight for Perisic tonight. Struggled to link up with Lautaro before and after that. Gave it his all in an unfamiliar role tonight
Lautaro Martinez – 6.5: Lautaro did his best with whatever little he was offered. Well taken goal and assist combo. Only negative is he gave the ball away too many times.
Roberto Gagliardini – N/A: Came on for a tired Barella and tried to play the role of an enforcer. Inter went behind very soon after he came on, did not have time to settle at all.
Alexis Sanchez – N/A: Alexis did not look fit at all. As usual he gave his all in the last 10 minutes or so but Inter did not create anything of note for him to pounce on.
Radja Nainggolan-  N/A: After Conte's statements in the post-match, seeing Radja walk on the pitch was a surprise. He only got 5 mins and that was not enough to do anything.
Antonio Conte – 4: Conte still has not figured out a way to play without Lukaku. The players kept repeating the same thing and got caught out making similar mistakes.
Clement Turpin – 6: Decent game for Turpin. Did not really have any major decisions to make. Almost all the bookings were justified. No complaints from the managers.
Inter – 4: Inter make too many individual mistakes and every mistake costs them. Big game mentality is lacking and that makes qualifying look impossible.
Agree? Disagree?
Let us know in the comments below or hit us up on Twitter and Facebook.