Ex-Inter Player Biabiany: "Couldn't Say No To Inter, de Boer Was Arrogant"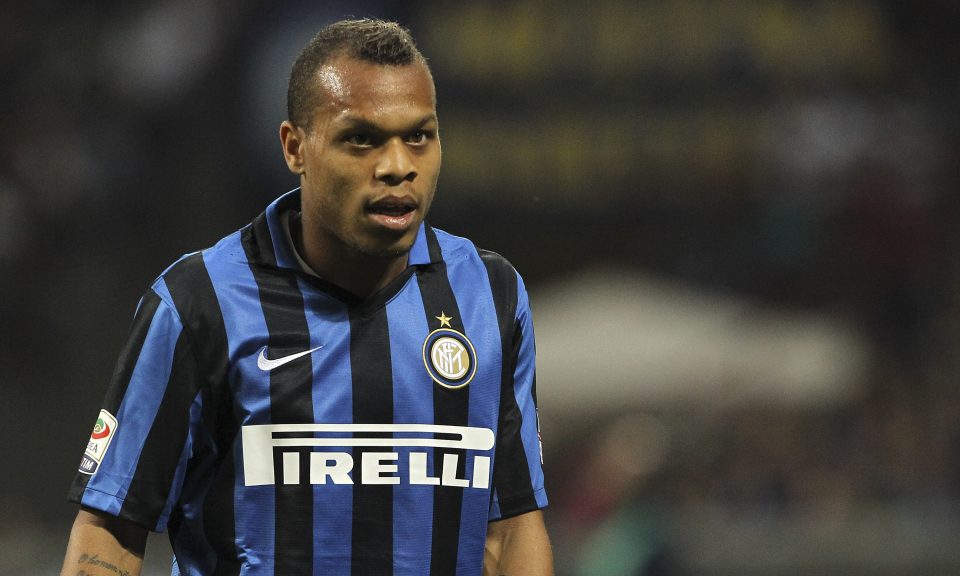 Former Inter attacker Jonathan Biabiany has revealed that he could not say no to Inter when Roberto Mancini was in charge of the club for a second time.
"I was living a dream, the one that every child craves. I was moving to the most important team in the world. I didn't believe it until I wore the Nerazzurri jersey and went out on the pitch for the first time in that shirt," he explained in an interview with Italian news outlet FCInterNews.it.
He proceeded to discuss some of the young players at the club in addition to himself when he first joined.
"There was Bonucci, Santon, Bolzoni and Obi. Some of them had a brilliant career, maybe even in an unexpected way. Others, on the other hand, who promised a lot, aren't even playing football anymore.
"Bonucci did not have a brilliant start to his career. He was a good player, but he didn't play in Serie B. He was on the bench a lot, then he exploded and became the defender we all know.
"Goran Slavkovski, who made his debut at a very young age with Inter, has become a personal trainer. Ibrahim Maaroufi had great skills but I don't know where he ended up."
He was then asked about what he remembered from his first times training with the Inter first team.
"There is no one from that Inter still playing, since the captain [Javier Zanetti] has hung up his boots as well but I remember many champions. Zanetti, Eto'o, Veron, Recoba, Figo. It would be impossible to name them all, it was a crazy team."
He proceeded to discuss his goal in the Club World Cup final for Inter in 2010 against Congolese side TP Mazembe.
"That goal will forever remain the most important of my career. It was an incredible emotion. I had come back from an injury. I shouldn't have even left and instead I scored in the last act of the Club World Cup. Spectacular.
He was then asked why he returned to the club under Roberto Mancini and was asked whether he thinks Mancini's Inter could have done more.
"I couldn't say no. Indeed, I immediately responded with an enthusiastic yes. I will always thank Mancini. He gave me my debut in the Nerazzurri and then he wanted me again years later with him in Milan.
"Could the team have done more? I would say yes. We had a good start. We had detached ourselves from Juve and were first in the standings. Too bad that in two months, between January and February, we threw everything away."
The Frenchman also spoke on Frank de Boer, who had a very poor spell in charge of the club, a few seasons ago.
"I don't want to judge his career as a whole, but only what he done at the Nerazzurri. He may have been a great coach, but in Milan, on a personal level, he didn't connect with anyone in the locker room.
"He didn't have a good relationship with those who played so it's clear that as far as I'm concerned he's the worst coach I've had at Inter. Even with Pioli I didn't play much, but he is a wonderful person.
"What was de Boer? The fairest term is arrogant. He thought he knew everything so he didn't sympathise with anyone."
He then spoke on his greatest joy as an Inter player and his greatest disappointment.
"Greatest joy? The goal against TP Mazembe and when, after a year out due to injury, I came back and immediately scored against Frosinone. Greatest Disappointment? That time with de Boer."
In conclusion the former Parma player spoke on who he feels his greatest teammate was and who he felt the greatest attacker he played with at the club was.
"I will say Zanetti for the man he is and for the same reason I also add Eto'o, a decent person. Greatest attacker? Unfortunately I didn't play a full year with Adriano or Ibra but Milito and Eto'o were some players."