Italian Journalist Paolo Condo: "A Huge Regret For Inter Never To Have Played Ronaldo & Christian Vieri Together"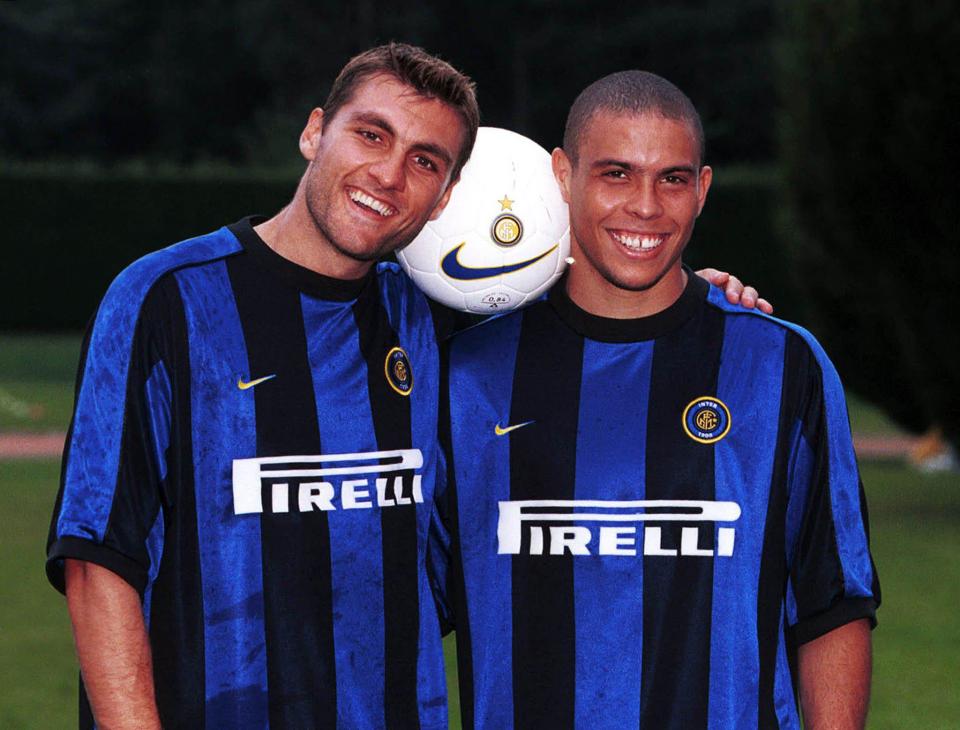 Noted Italian football journalist Paolo Condo has shared his belief that Inter's inability to play a strike force of Christian Vieri and Ronaldo regularly is a regret for them.
Vieri joined Inter in 1999 from Lazio, two years after Ronaldo had joined Inter from Barcelona but due to a series of injuries, the two were very rarely able to take to the field with one another before Ronaldo's departure from the club in 2002, when he left for Real Madrid.
"After scoring the goal that provided hope against Brescia, the defeat against Lazio was decisive for Ronaldo's choice to leave Inter.
"After the World Cup final in which he was the absolute protagonist, I asked him how it would end and he glossed over it," Condo explained in an interview with Italian broadcaster Sky Sport Italia, yesterday afternoon.
"In those years, Inter can say they had a great regret. They could never field Vieri and Ronaldo together, an attacking partnership never seen before or since."
During his spell with Inter, which lasted six years, Vieri made 190 appearances across all competitions to date, in which he scored a sensational 122 goals and provided nine assists.
Two time Balon d'Or winner Ronaldo meanwhile made just 98 appearances for Inter over his five year spell due largely in part to a series of knee injuries. The Brazilian scored 59 goals and tallied 12 assists.