Inter Legend Mazzola: "Let Antonio Conte Work & The Players Must Give Him A Hand Too"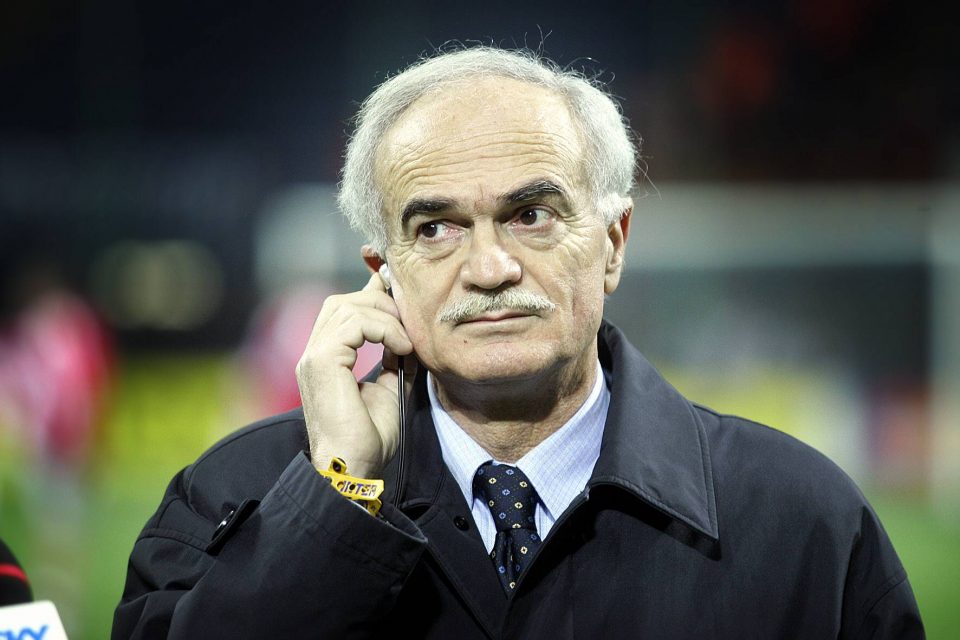 Inter legend Sandro Mazzola discussed the Nerazzurri's current position, their start to the season and coach Antonio Conte in an interview with Italian media outlet IlGiornale.it earlier today.
He touched on how he did not know why the season had started so poorly.
"I don't know, really. When I see the game initially, it seems to me that they're doing well but then they get lost along the way. I can't understand what happens, from a distance it's not easy to understand certain dynamics.
"You need to be in the locker room to understand a lot of things because the team is not bad at all, but they seem to be struggling to express themselves."
He did not think that coach Antonio Conte was the most responsible for the current situation.
"No, I don't think so. Let him work, he also needs time to find the right squad and the players must give him a hand too."
The 78-year-old Italian then discussed the current position of Danish midfielder Christian Eriksen, who recently complained to the media about his lack of playing time.
"Sincerely, Conte gave him the chance to show off and he didn't really know how to use it. Then maybe Eriksen would change teams and start playing well.
"In football, unfortunately, these things happen and it's really hard to understand what goes on in the players' heads."
Mazzola thought that coach Antonio Conte should remain the coach for the foreseeable future.
"In my opinion it would be a serious mistake to let him go. This year he'll be able to understand Milan and Inter even better since it's never easy.
"I would go ahead with him in any case to try to start a cycle, then it will depend a lot on how this season will go."
Finally, Mazzola spoke about which coach he would replace Conte with, if the 51-year-old Italian did leave the club.
"Until it's known that he's leaving I won't answer this question! It would be something against him and I like him as a coach and so I'd prefer not to upset the balance at this point, it's still early."
Inter are currently 7th in Serie A after seven games, sitting on 12 points, one behind rivals Juventus.
The Nerazzurri have only won one of their last five league clashes, a 2-0 win over strugglers Genoa, and haven't performed better in Europe either, not winning a single Champions League game so far.