Inter Manager Antonio Conte: "I Want To Stay At Inter For Many Years"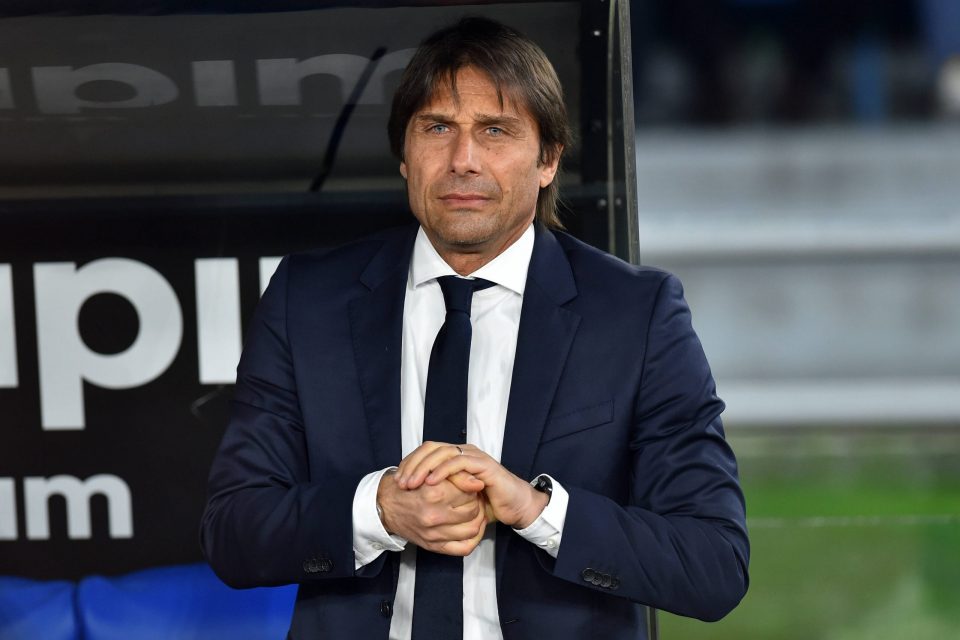 Inter manager Antonio Conte has revealed that he hopes to stay at Inter for many years among many other things as part of an interview with British newspaper The Telegraph.
"I think that football is always evolving and it is important that the coach is ready to find new solutions and watch other coaches, and if they have a new idea, steal it from him," he explained in the interview which appeared on the online edition of The Telegraph.
"I'm happy because I played with three centre backs before I arrived in England and it was not a problem, but I remember very well when Louis van Gaal tried it with Manchester United, there was a lot of criticism against him."
Conte then went on to sing the praises of Inter striker Romelu Lukaku, who joined Inter the same Summer that Conte became manager of the club.
"Romelu is an incredible player and has a lot of room to improve. In a year at Inter he has improved a lot because he wants to learn and I think I'm a teacher. He can continue to improve to become one of the best strikers in the world."
The former Juventus and Italian national team manager then went on to reflect on his first season in charge of Inter, in which he led Inter to a second place finish and the Europa League final, which they lost 3-2 to Sevilla
"Honestly, last season I think we did something amazing because finishing a point behind Juventus, playing in the semi final of the Coppa Italia and then playing the Europa League final, I think it was a great season.
"Our project is only at the beginning and we are creating the basis and the foundation, to give this club the possibility to remain at the highest level and be competitive to try to win something every season."
Conte then went on to discuss the expectations on his shoulders and how things have differed from him at Inter compared to when he took charge at Juventus and Chelsea where he enjoyed instant success.
"I know that the expectations on myself are very high and, for this reason, many times when we don't win I get criticised a lot.
"On the other hand, having this expectation means that people consider me good at my job. It is important to create a solid foundation and be prepared, then win.
"Sometimes you come in and do an amazing job. It happened with Juventus and it also happened with Chelsea but I arrived at Inter 10 years after the club had won and when you don't win for 10 years, it means that you have to change many, many things and you have to have time to do it."
In conclusion the 51-year-old tactician was asked about both his short term and long term future.
"I have this season and another year of contract with Inter and I started a project here and, frankly, I want to continue this project and stay for many years because we are building the foundations.
"Definitely, in my future, I want to go back to England to have another experience because I really enjoyed my stay there and the atmosphere in England.
"For me and for my family, I would like to go back to England one day because we had an incredible experience and we want to continue to have another experience in England."