Joao Mario Representative Umberto Riva: "We'll Talk With Inter About His Future At End Of Season"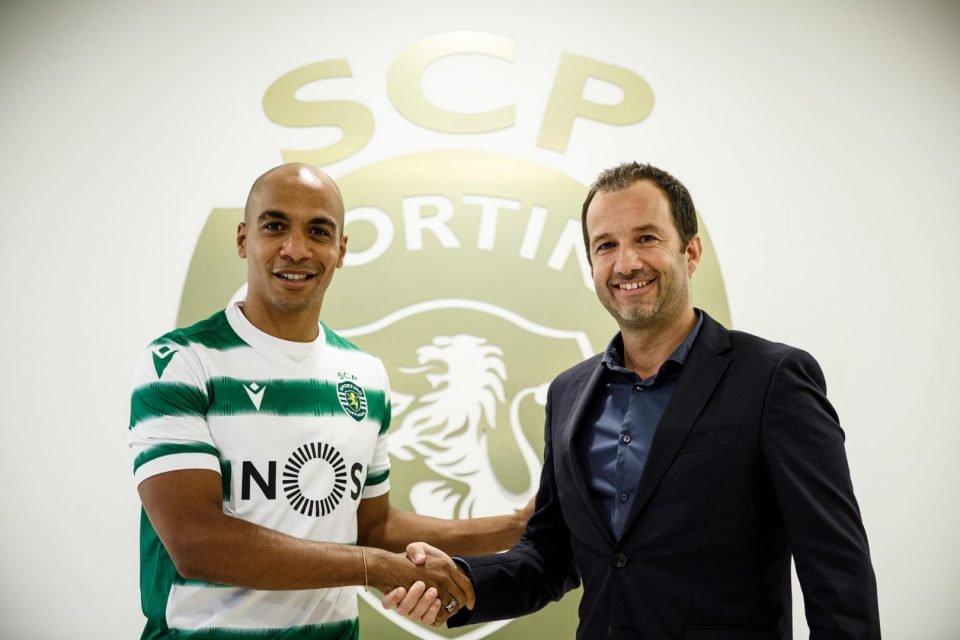 Umberto Riva, a member of Inter owned midfielder Joao Mario's entourage, has revealed that several offers had arrived in addition to that of Sporting CP, who the EURO 2016 winner joined on a season long loan.
"Where did the idea of Joao Mario going home come from? There was a very strong will from the Lusitanian club and from the player himself," Riva explained in an interview with Italian news outlet FCInterNews.it.
"The player had done very well in Moscow. There were several possibilities for him, including two Italian clubs but once he became aware of Sporting's interest, Joao always favoured them. He wanted to find continuity and strengthen his own confidence."
Riva then confirmed the details of the former West Ham United loanee's return to Sporting CP, the club where he began his career.
"He has joined on a year long dry loan with no option to buy. At the end of the season we will talk about it again. The Nerazzurri club should be thanked. They understood the boy's needs and facilitated the success of the operation."
Riva was then asked what Joao Mario's goals are during his time back in the Portuguese capital of Lisbon.
"Definitely to get back ihn the national team. Let's not forget that he was one of the leaders of the teamthat won the European Championship in France.
"For now he is doing very well with Sporting. In Lisbon they are playing him in position and he is almost always the best on the field. So we can say that the choice was right. The project is working. I imagine that everyone – Inter included – is happy."
Next Riva was asked about things have not worked out for Joao Mario as they were expected to Inter following his transfer to the club back in the Summer of 2016 from Sporting CP.
"He is a golden boy. Everywhere he has gone everyone talks about him as being an exemplary professional. Sometimes, however, problems arise from a simple question of timing, due to a chain of problems."
In conclusion he was asked if he thinks in the future his client can perform at the highest level despite how things have went for him in recent years.
"Absolutely. We are convinced of it. We know his qualities and Joao is still young. Now he is first in the league with Sporting. We hope he can triumph there but in general I can tell you, without the slightest doubt, that we are convinced that he can play in the Champions League, at a top-tier club."