Inter Legend Sandro Mazzola: "I've Not Liked Inter So Far"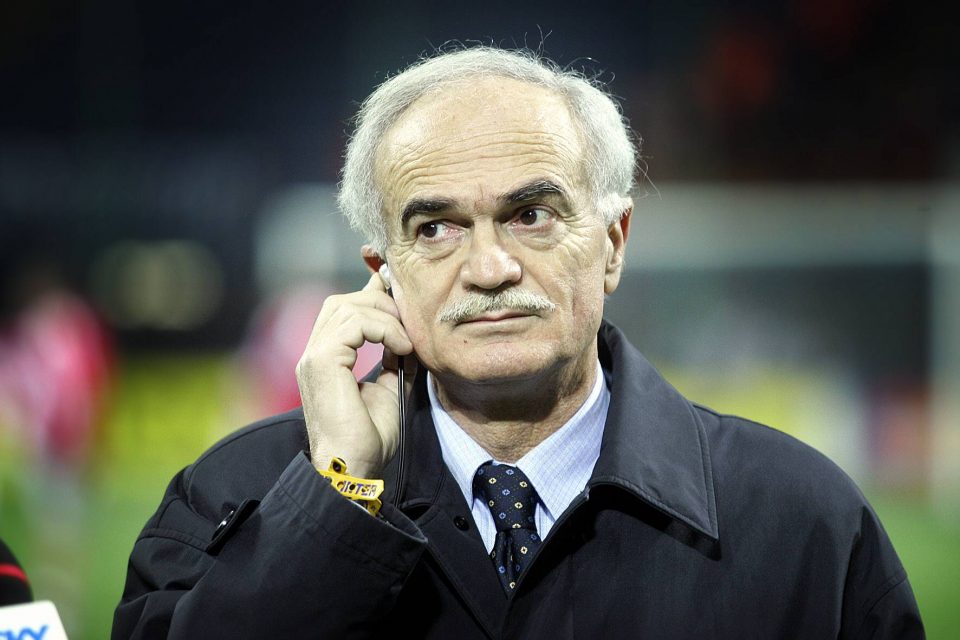 Legendary Inter attacker Sandro Mazzola has admitted that he has not liked what he has seen from Inter thus far this season.
"I have not liked Inter so far, but there have been many changes and it was not obvious that everything went immediately in the right direction," he explained in an interview with Italian news outlet CalcioNews24.com.
Mazzola, who spent the entirety of his career with Inter and was a pivotal player in the Grande Inter side of the 1960s, then spoke on Inter boss Antonio Conte.
"I like Conte as a coach, I hope that as soon as possible the players will understand what he wants on the pitch and that we see a very different team."
Mazzola then spoke on Summer transfer window recruits Achraf Hakimi and Arturo Vidal and how he feels the Moroccan and Chilean national team player have got on since their arrivals from Real Madrid and Barcelona respectively.
"Hakimi and Vidal? We still have to wait, at least a month, to understand if things have gone well or badly. When I heard Inter were signing certain players, I didn't mind then I saw them and I was a bit disappointed. They will certainly have to try to do better in the rest of the season."
Mazzola proceeded to discuss Inter attacking midfielder Christian Eriksen, who has struggled ever since his arrival at Inter from Premier League club Tottenham Hotspur in the most recent January transfer window.
"The problem for Eriksen is whether or not a good offer arrives that will satisfy the club. Furthermore, Inter should find a replacement worthy of Conte in the event of a sale.
"Without these premises, I would wait before depriving myself of him. The squad is up to par, Conte can do well with this pool of players. Then we should understand the causes of the latest negative results."
In conclusion Mazzola spoke on a player that he would like to see Inter bring to the club in the upcoming January transfer window.
"I would sign Gervinho in January. He is a player that I like and I think Conte doesn't mind either. He wouldn't be a bad player to reinforce Inter's attack with in January."