Inter & PSG Could Value Both Eriksen & Paredes At €35m As Part Of Swap Deal Italian Broadcaster Claims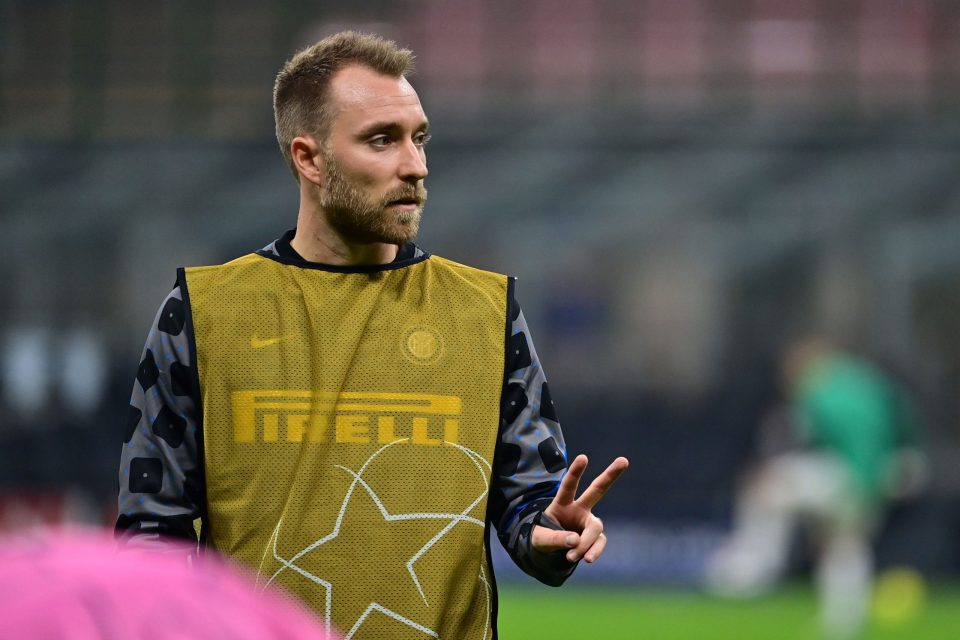 Inter and Paris Saint-Germain could swap Christian Eriksen and Leandro Paredes according to a report from Italian broadcaster Sport Mediaset, which was broadcast a short time ago.
The two clubs could possibly settle on a swap deal in which both players are valued at €35 million and by valuing the players at this price, it would solve two problems.
The first problem is to do with economics as such a deal would enable both clubs to record a capital gain. The second problem is do with tactics.
Paris Saint-Germain would be able to add a quality player to their already strong ranks whilst Inter would be getting rid of a player in Eriksen who has not performed to expectations since his arrival at the Nerazzurri club.
Eriksen has made seven appearances across all competitions to date this term but has not made any goal contributions. Paredes has meanwhile made five appearances and like Eriksen he has made no goal contributions.