Ex-Inter Defender Galante: "I'm Sorry My Inter Only Won The UEFA Cup, We Deserved More"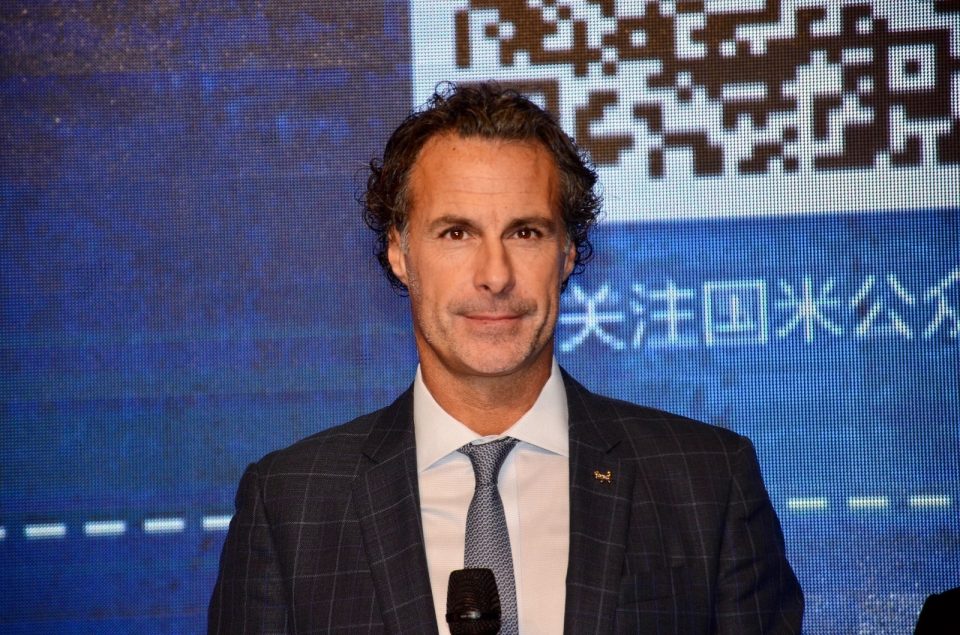 Former Inter defender Fabio Galante has reflected on his time at Inter and shared his belief that the team he was part of should have won more than they ultimately did.
"My father was definitely an Inter fan, my mother was not interested in football, my brother supported Juventus even though he changed teams when I started playing at great levels," he began the interview with Italian radio station Radio Nerazzurra, which was broadcaster on Friday evening.
He was then asked what is the first memory that he has from his spell with Inter which lasted between 1996 and 1999.
"My first memory of Inter is certainly linked to the day of my presentation. I arrived at Pinetina with Mazzola, Facchetti and President Moratti who welcomed me in a great way.
"I remember the many questions that came from the press and journalists. It was truly a day that I will remember all my life. At 23 years old, I joined one of the strongest teams in the world."
He was then asked about who his roommate was during his first pre-season with the club.
"In reality, being in the Italy Under-21s with Fresi was very important because he arrived a year before me at Inter and certainly he also gave me the best of advertisements like not even the best sports agent could.
"Totò always called me and talked to me about Inter when I was at Genoa. He, in fact, was in Milan but we often met and he told me 'Fabio I'll take you to Inter, I'll take you to Inter!'. Totò Fresi was really important to me! We also shared the room, even if, in the end, I wandered a lot in that period because he preferred to sleep alone."
Galante, who had a 19 year playing career between 1991 and 2010, then went on to speak about legendary Inter captain and defender Giuseppe 'Beppe' Bergomi and his importance to him.
"He needs no introduction especially at the Nerazzurri. He was important for me because, he was aware, he made us understand the importance of being at Inter, the values and the state of belonging.
"Beppe was important, he gave me advice and he came to pick me up every morning when we had to train. He was a good driver."
Galante then recalled the Summer of 1997, the Summer when Inter bought 'Il Fenomeno' Ronaldo from LaLiga outfit Barcelona and he spoke on what the Brazilian was like as well as some of the other players in the Nerazzurri team at that time.
"Ronaldo immediately established a truly friendly relationship with me and his character meant that he got along well with everyone. He made himself well liked. He was truly an exemplary teammate because he never got angry.
"We were the same age, young, both engaged so we often went to dinner together with our partners. In pre-season I was very close to him.
"He had Giovanni Branchini as its agent followed by Davide Bega who was my dearest friend, one of the people I met with Bergomi when I arrived in Milan.
"Ronaldo saw in me a simple, good and loving figure who wasn't close to him because he was Ronaldo. It is true that Ronaldo was Ronaldo, I came from Genoa, and yes, I had already seen and played against great champions.
"In recalling the 90s, I am not going to list all the strong forwards I had to mark. I arrived at Inter where there was Pagliuca in the national team, Bergomi in the national team, Zamorano, Zanetti, Djorkaeff, in short, there were many champions in that team as well as Italians like Colonnese, Moriero, Fresi and so on. We found ourselves with Ronaldo, sometimes I still contact him and I'm always happy."
Galante then went on to reminsice about former Inter manager Luigi 'Gigi' Simoni
"Gigi as more than a coach he was a family man. With his intelligence and his way of managing he understood that he was lucky enough to have Ronaldo in the team and have a group that supported Ronaldo.
"I put myself in the shoes of those who now play in Barcelona with Messi or in Juve with Ronaldo. In my opinion, in the end, in addition to being lucky enough to have those champions, you have to know how to manage them in a particular way.
"Simoni made Ronaldo feel the strongest but he had ways of not making him feel superior. In the end Gigi always had a good word with us, he knew how to raise his voice at the right time, never with rude words. We all had a beautiful relationship.
"I'm sorry we only won one UEFA Cup, which today is the Europa League. For Gigi and that group of players that had Ronaldo in the team, we certainly deserved more. The group could have lasted a few more years, then we know how the story went and everything else."
In conclusion Galante was asked what his biggest disappointment was at Inter as well as the greatest joy he experienced during his spell with the club.
"For sure the disappointment came at 26, when I was in the splendour of my career as a football player and had to leave Inter.
"Moratti, who admits it, made the biggest mistake when he sacked Simoni and handed the team over to Marcello Lippi the following year. The sacking of Simoni led to the return of Lucescu, Castellini and Hodgson, it was a bad year!
"Lippi decided to break up the group when he arrived given the expereince in the other teams. My biggest disappointment was leaving early, I could have done much more, in short my career didn't end there. I played for another five years at Torino and six years at Livorno. I played 11 years at a great level.
"I already summarised the joys with what I have said before, winning the UEFA Cup and playing with great champions. I am very attached to Inter, when I go around a lot of people remember my Inter."