Inter Furious With Arturo Vidal After Sending Off In Champions League Against Real Madrid Italian Media Claim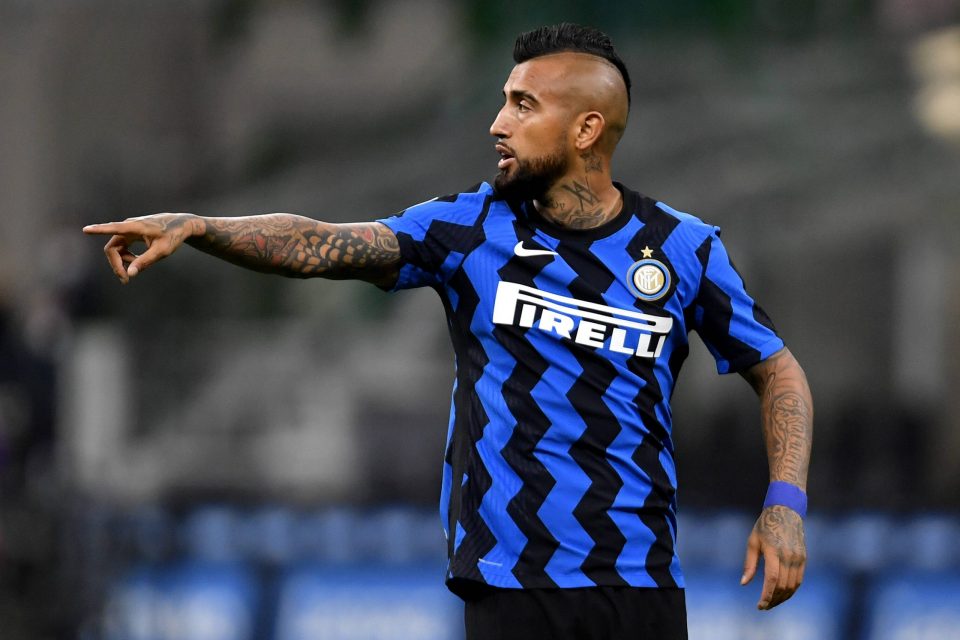 Inter are furious with central midfielder Arturo Vidal after his sending off in Wednesday evening's UEFA Champions League defeat at home to Real Madrid according to a report in today's print edition of Italian daily newspaper Gazzetta dello Sport.
Vidal was sent off after receiving two yellow cards in quick succession after he complained about not being given a penalty and his sending off left Inter having to play with 10 men for about an hour.
Vidal is carrying a lot of expectation on his shoulders with him being signed as the epitome of an Antonio Conte player. Conte had courted Vidal for a long time and wanted him at all costs and is without doubt the most betrayed by Vidal's behaviour a few days ago.
The Chilean national team player has not been a leader like he was expected to and there are a number of reasons for this, first of all, the tactics.
The player no longer appears to be the warrior on the pitch seen in recent years and so far he has struggled in a more advanced role and in a deeper playmaking role.
Vidal playing best when partnered in the midfield with Nicolo Barella. Vidal played on the left whilst Barella played as a mezzala on the right but such a set-up requires the use of a regista and the only one Inter have is Marcelo Brozovic.