Hungary Assistant Coach Costantino: "I Can Confirm Inter's Interest In Dominik Szoboszlai"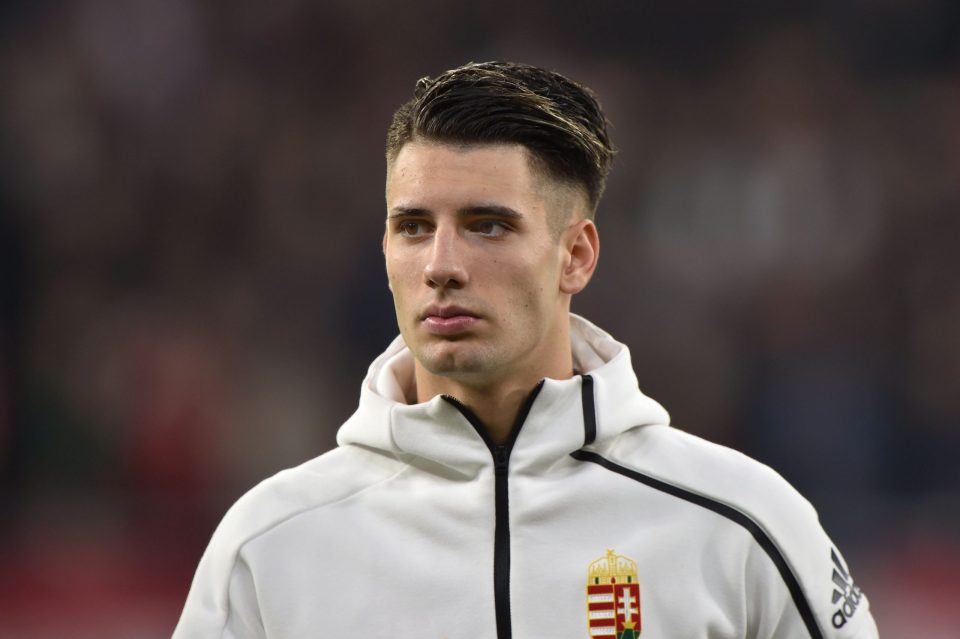 Hungary assistant coach Giovanni Costantino discussed the Hungarian national team, Euro 2020 and Inter linked Dominik Szoboszlai in an interview with Italian media outlet FcInterNews earlier today.
First, he commented on Hungary's qualification to next summer's European Championships.
"We have been good. In the play-offs we were favorites against Bulgaria, but we were against the odds in the final against Iceland, a national team that had participated in the last two editions of the tournament and the World Cup in Russia."
He also touched on the team's performances in their Nations League campaign.
"Almost everyone gave us a very high percentage of relegation. Instead we won the round. This result is perhaps even more incredible than the Euro 2020 qualification, we overcame much stronger teams on paper."
The 36-year-old Italian spoke about how the squad are now heroes around the capital city, Budapest.
"Yes. Thanks to the results but also to the way we achieved them. Working hard and respecting everyone, a great satisfaction."
Costantino spoke about his history and career.
"My father sold fruit at the local market. And my mother helped him. I was a railway worker, I had an open-ended contract.
"I wanted to work in the world of football. So, when I was very young I left everything to pursue my dreams."
He touched on how many people told him he was crazy and his dreams.
"Many. But you need to take risks in life if you want to move forward. If you don't believe in your own abilities, when will anyone ever give you a chance?
"I started from the bottom, or rather from the 'very bottom', betting on myself. And this qualification to Euro 2020 is a nice goal, which I now enjoy.
"And then I set myself new goals to achieve. This it is not a point of arrival, but a starting point."
Constantino spoke about how they gave Szoboszlai his debut at only 18 years of age.
"I remember very well. He came off the bench and I gave him some indications about the tactics. Before adding, 'Dominik, this is your moment. Start your great story with the National team'. We were right.
"He deserves everything he is getting. He has emigrated. Thanks to his father and his agent he was helped in his maturation.
"The results are the fruit of his talent, but also of how he developed it thanks to the right people."
The Hungary assistant coach confirmed Inter's interest in the RB Salzburg midfielder, who is contracted to the club until 2022.
"Yes, clubs in Spain, England, Germany and Italy like him. Since you mentioned the Nerazzurri, I also confirm the interest on their part.
"I also tell you that he has asked me some questions about Italy and some Serie A teams, I think it is normal to inquire.
"I suppose he has also done so about the allegedly different possible destinations with other people."
He spoke about if the Hungarian talent is ready for a big Italian football club yet.
"He is a guy who can be the leader of our national team, but also of any club. Then a guy who plays like him in the Champions League, do you think he is not ready for more prestigious stages?
"The answer comes by itself. It's enough to see him on the field."
Finally, Constantino spoke about Szoboszlai's relatively low €25 million release clause and how it must be paid in one payment.
"In Italy we must have more courage with young people. Think how much was paid by Dortmund for Erling Haaland. One has to believe, even if they do not come from a top league.
"Dominik can make a difference on the European field. He has already proven it. He is hungry to consecrate himself and I am sure that he could become an essential element for any Italian team."