Inter Striker Romelu Lukaku: "I've Played My Best Football In The Last 18 Months"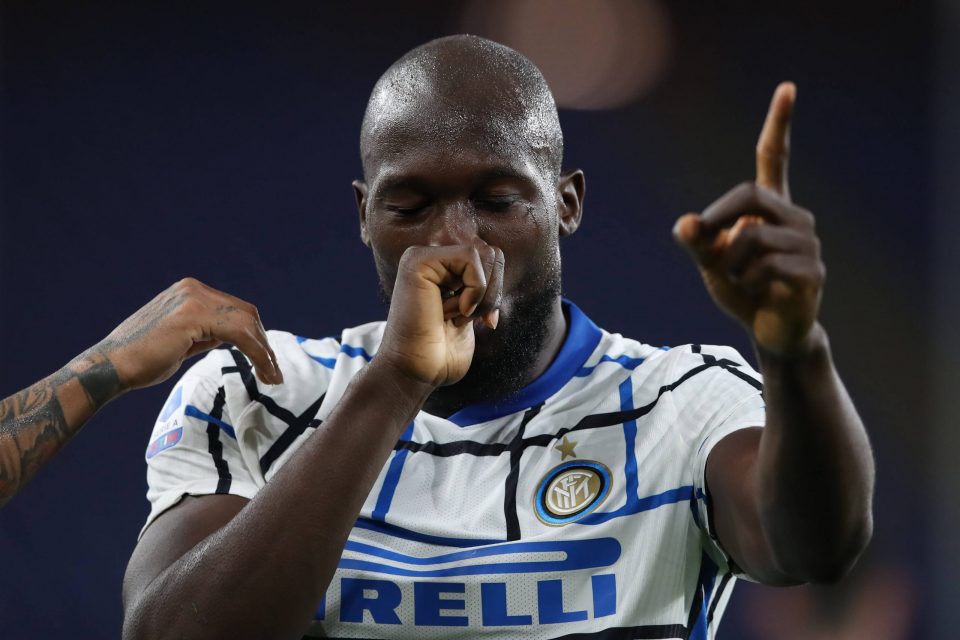 Inter striker and talisman Romelu Lukaku has downplayed his importance to the team following the crazy 3-2 away win away to Borussia Monchengladbach in the UEFA Champions League.
The win, which Lukaku contributed two goals in, means Inter go into the final game of the group stage next week versus Shakhtar Donetsk with a chance of making it into the next round. They must win and the result in the other group game must go in their favour.
"Am I the soul of the team? I'm only one of 25, I just want to give everything to make the team win," he insisted in an interview with Italian broadcaster Sky Sport Italia, immediately after the match at Borussia Park.
"I'm in my second year at Inter, I'm happy to play with these guys because since I've been here, in the last year and a half, I've played my best football."
The Belgian national team forward, who grabbed his 44th and 45th goals for the club, then went on to discuss the match itself.
"We are growing, but at 3-1 this match must be closed. They had scored and we were lucky it was offside. We are a team that has yet to grow fully and that goes for me too. We hope that today's victory will give a boost for the future."
In conclusion he was asked about the anger he displayed, especially near the end of the first half just before Borussia Monchengladbach equalised.
"I was a little angry, because Lautaro and I at that moment were two against two. I thought in the first 40 minutes we attacked really well, so there are risks that we have to take, but we were over-doing it."
This season Lukaku has made 11 appearances across all competitions to date, in which he has scored 11 goals and provided a pair of assists.