Ex-Inter Goalkeeper Pagliuca: "Handanovic Is Doing Well, Inter Are The Strongest In Italy"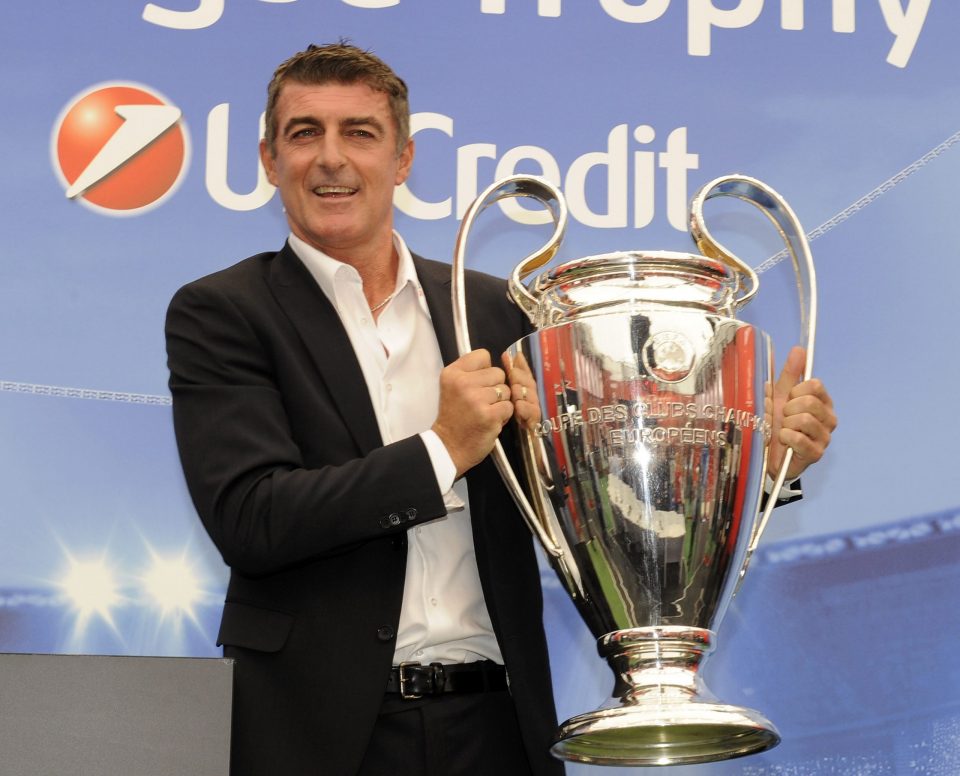 Former Inter goalkeeper Gianluca Pagliuca has shared his belief that qualification for the knockout stages of the UEFA Champions League is in reach for Inter as is winning against Shakhtar Donetsk in the final group stage game.
"Passage to the next round is within reach for Inter, but we must hope that there is not a draw between Real and Borussia," he explained in an interview with Italian news outlet FCInter1908.it.
"That is the only fear because the match against Shakhtar is absolutely within the reach of the Nerazzurri. I just hope that in the other match they don't decide not to hurt themselves, which is what the anti-Inter fans hope in Italy."
Pagliuca then went on to speak about Antonio Conte, who appears to have returned to being his usual self again and Inter's recent good form.
"It's part of his way of being. He has many enemies and his attitude compacts the team, in this regard he looks a lot like Mourinho. In the last two matches Inter have done very well, I see a very different team from the first matches."
Pagliuca then went on to speak about the differing fortunes of Romelu Lukaku and Christian Eriksen at Inter.
"Lukaku has reached the top. He always scores, helps the team and he is essential now. Let's hope Eriksen does something better. If Conte doesn't use him, he certainly has his reasons. When he was played he didn't seem very connected to the coach's system."
He then went on to come to the defence of current Inter club captain and number one goalkeeper Samir Handanovic, who has come in for some criticism due to his performances this season.
"He is doing well, even against Borussia Monchengladbach he made very good saves. He seems to have put it [the bad form] behind him. I saw the pre-Covid Handanovic."
The former Italian national team shot-stopper then spoke on this weekend's Serie A match between Inter and Bologna at San Siro.
"It will be a very difficult match for Inter, between two Champions League matches. Bologna are doing well and in recent years they have won in Milan. They have a coach who knows the environment well and will give the Nerazzurri a hard time."
In conclusion he was asked about whether or not Inter can win the Serie A title this term: "Absolutely yes. In Italy Inter are clearly the strongest of all."