Italian Media Highlight Inter Coach Antonio Conte's Recent Tactical Changes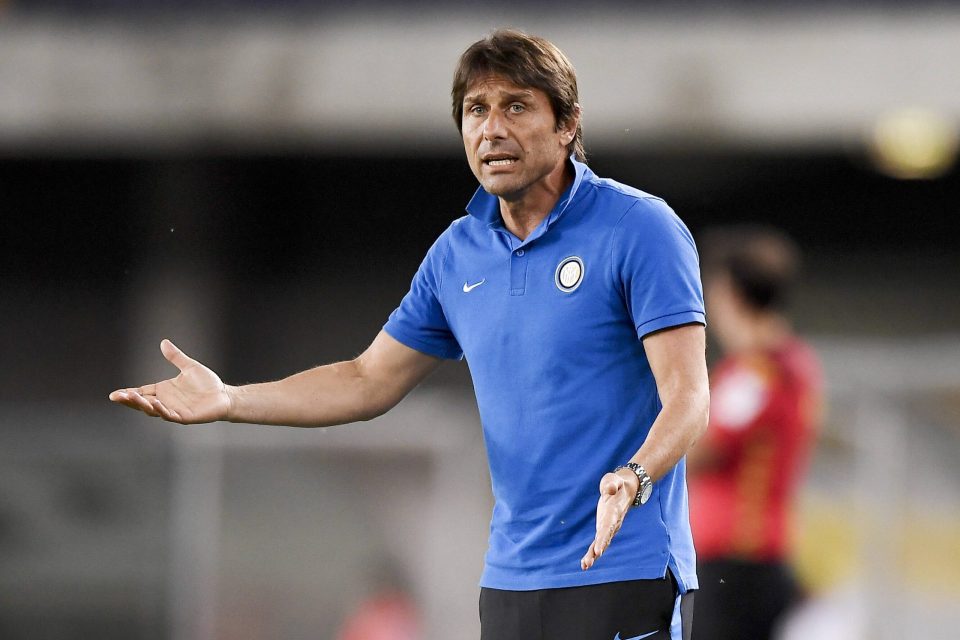 A report from today's paper edition of the Rome based newspaper Corriere dello Sport has highlighted how Inter coach Antonio Conte has changed the system and helped turn the season around.
The report details how the Nerazzurri have come off two consecutive wins against Sassuolo and Borussia Monchengladbach, and are looking for a third against the Rossoblu this evening.
Since the home defeat in the Champions League to Real Madrid, something has changed, thanks to Conte.
From a tactical point of view, Inter have dropped the trequartista, lowered their centre of gravity by around 10 meters and have lightened up their pressing a little.
Conte's attitude has also changed both outwardly and inwardly, returning to his pop shots against the management in the media and creating a siege mentality with his players, which immediately helped produce two important wins.
The Milanese club's next game is against Ukrainian side Shakhtar Donetsk next week, a key game if the team want to progress of the next round of the Champions League.