Italian Media Praise Inter Midfielder Arturo Vidal's Performance In Win Against Bologna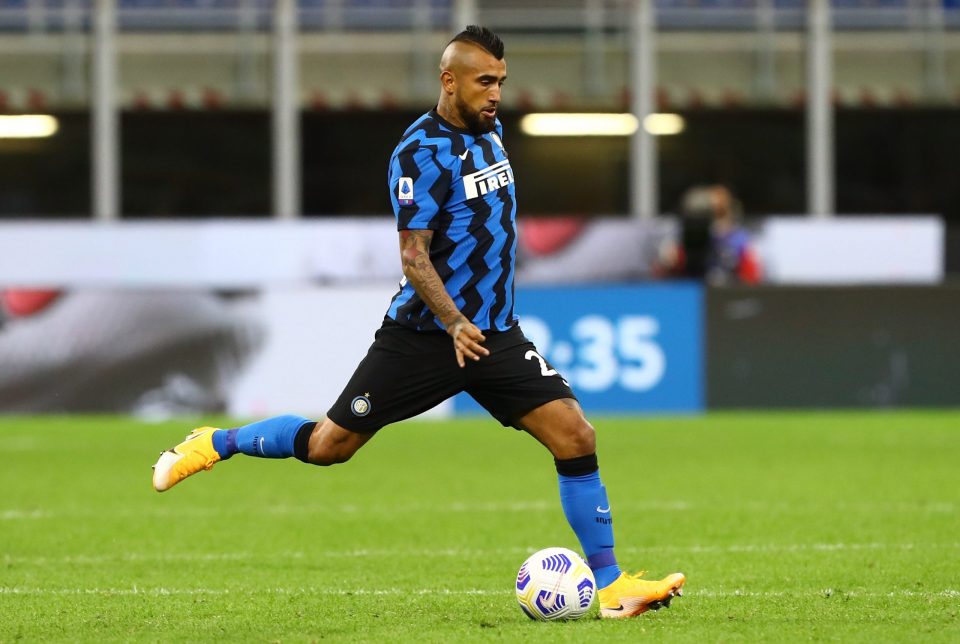 Reports from the Italian media have discussed the performance of Inter midfielder Arturo Vidal in the Nerazzurri's 3-1 win over Bologna yesterday, as collected by Italian media outlet PassioneInter.com earlier today.
The 33-year-old Chilean midfielder received a 6.0 rating from Milano based newspaper Gazzetta dello Sport, who were impressed with his concentration and intensity.
Rome based newspaper Corriere dello Sport awarded Vidal a 6.5 rating, touching on how he was always available to his squad, as well as his important physicality.
The former Barcelona and Bayern Munich midfielder was given a 6.5 rating by Turin based newspaper Tuttosport, who commented on how he has finally found a position to shine in, although his first goal is still being waited for.
Finally, Vidal received a 6.0 rating from PassioneInter, discussing how his less intense pressing allowed him to maintain stamina for the whole game, helping him to be decisive late in the match.
The 33-year-old Chilean has provided two assists in 14 games this campaign.