Ex-Inter Striker Antonio Cassano: "I Think There's A Personal Issue Between Conte & Eriksen"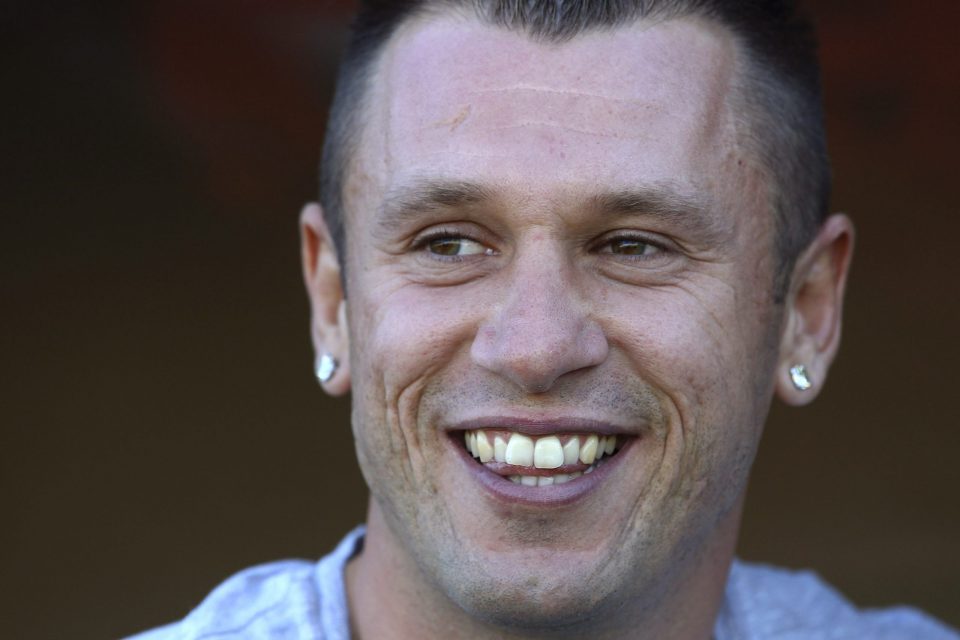 Former Inter striker Antonio Cassano does not believe that Romelu Lukaku is among the top five strikers on the planet at this very moment.
In a recent interview Lukaku claimed he was among the top five but Cassano believes there are a number of other strikers ahead of him.
"Do I put Lukaku in the top five forwards in the world? Today I put Benzema, Lewandowski, Firmino, Haaland, Aguero and Kane in front of him," he explained in an interview with fellow ex-Inter forward Christian Vieri on Vieri's Twitch channel.
"All of these players are much stronger than him. Lukaku is only an animal from a physical point of view but it is true that in Serie A he is devastating.
Cassano then went on to express his thoughts with regard to Inter manager Antonio Conte's recent treatment of struggling Inter attacking midfielder Christian Eriksen.
In the past few matches Eriksen has come off the bench for the final few minutes in games and this treatment has led to Conte coming in for some criticism with many considering the treatment to be unnecessary.
"I think it's a personal thing. During the international break in September Eriksen said certain things and Conte got angry. Eriksen cannot be treated like this by humiliating him.
"For a champion like him this is the worst thing. Conte is making him pay, Conte is putting him in a position to leave in January, because otherwise he'll humiliate him again until June."
Cassano joined Inter in the Summer of 2012 from city rivals AC Milan but after just one season, in which he scored nine goals and tallied 15 assists, he was sent out on loan to Parma the following season and then joined them permanently.