Italian Journalist Sandro Piccinini: "Christian Eriksen's Situation At Inter? The Club's Assets Must Be Safeguarded"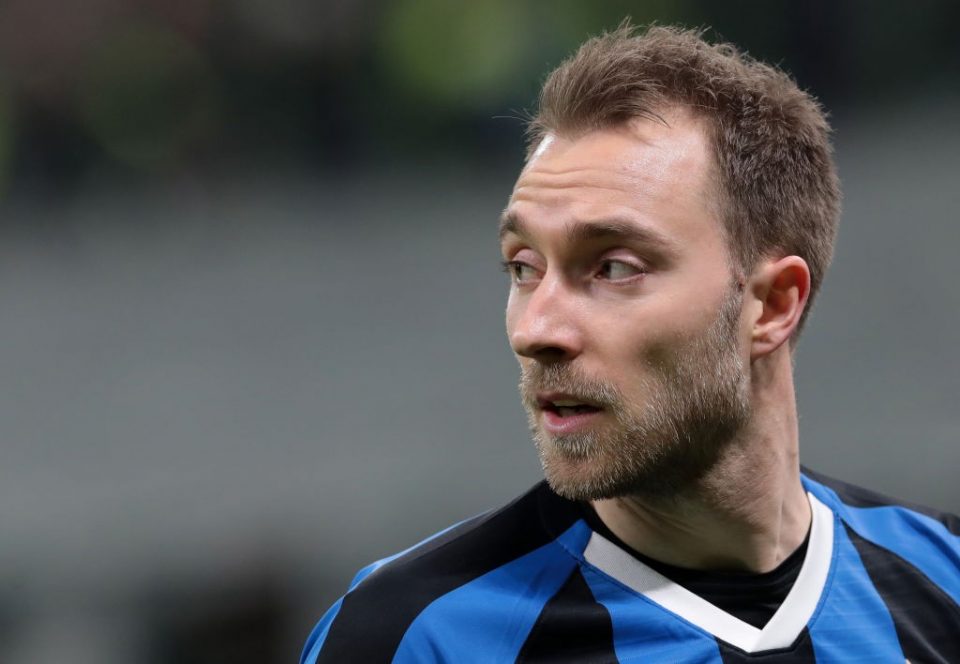 Italian football journalist Sandro Piccinini has express his thoughts on Inter manager Antonio Conte's recent treatment of attacking midfielder Christian Eriksen.
The Danish national team player has struggled ever since joining Inter back in January and a departure in the upcoming January transfer window appears to be inevitable.
In Inter's past three matches former Juventus and Italian national team boss Conte has opted to bring Eriksen off the bench for the final few minutes of matches, something which has seen him criticised with many believing such treatment is unnecessary.
"Players of this type have often had problems with their coaches, so many number tens have fallen from grace," Piccinini explained in an interview with Italian broadcaster Sky Sport Italia during their 'Sky Calcio Club' show yesterday afternoon.
"So I am not scandalised if Eriksen goes on the pitch for two minutes, because if the coach decides to do this he could do it to give a signal to the player.
"Maybe Conte was upset by the player's statements in Denmark, we don't know everything. I don't contest that, also because then at the end of the month Eriksen goes to the bank and the manager tells him that there are €675,000 more in his account."
Piccinini then went on to reveal something that a friend told him with regard to who Conte really wanted to have signed last January and recalled how Eriksen arrived at Inter from Tottenham Hotspur.
"He may have asked to be sold, but now the idea passes that Inter have taken a package. It is true that Conte wanted another player and maybe he was disappointed, a friend of mine tells me he wanted Franck Kessie at all costs.
"Let's remember how Eriksen arrived. In January he was valued at €70-80 million and they signed him at 27-years-old, so the club understood that in perspective they could make money, even if he makes a super salary because they gave him €7.5 million."
In conclusion, Piccinini stressed that Inter's assets must be safeguarded and that Inter will record a capital gain through the sale of Eriksen but it will not be as big as they expected.
"The club's assets must be safeguarded, he is already devalued by the fact that he plays little. This episode casts a further shadow on him, because on the outside he can look like a locker room breaker, an unprofessional element.
"I say that a coach with a minimum of attention must reflect on the protection of the company's assets. The capital gain will arrive anyway, even if it will be different from that desired."