Shakhtar Donetsk's Maycon: "Inter Have Great Players & A Great Coach"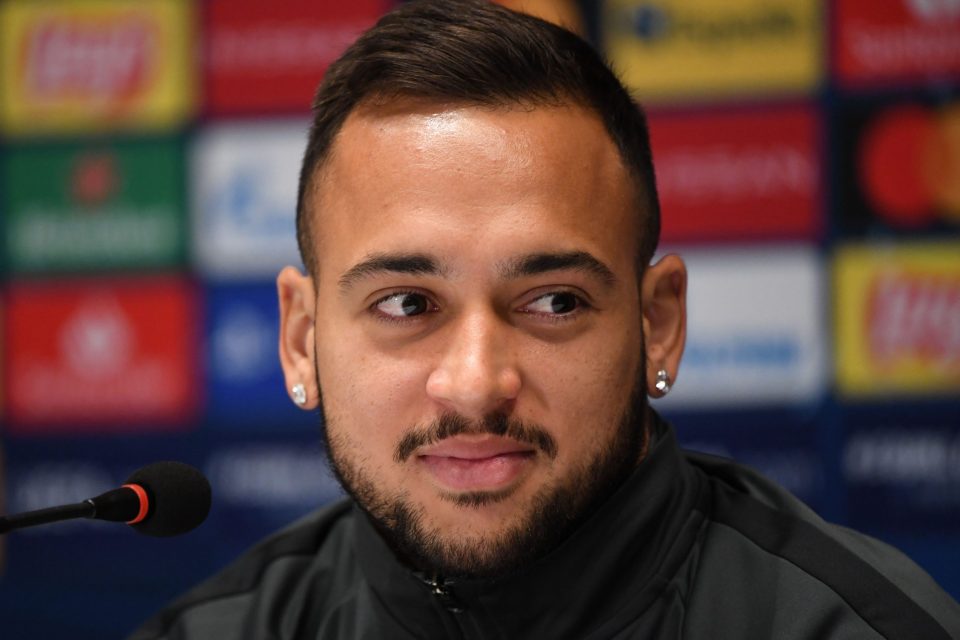 Shakhtar Donetsk midfielder Maycon has labelled tomorrow's final UEFA Champions league group stage match away to Inter as an important one.
"We have an important game ahead of us, but in Europe the goal is always to go as far as possible, as we did last year in the Europa League," he began an interview with Italian daily newspaper Tuttosport, which appeared in yesterday's print edition of Italian daily newspaper Tuttosport.
Maycon then went on to share the goals that he and his teammates at the Ukrainian powerhouses have: "We are working to try to win a trophy at continental level as soon as possible, it would be a dream. Furthermore, we would like to reconfirm ourselves in the league."
The 23-year-old former Corinthians player then went on to sing the praises of Inter and spoke on what kind of match it will be.
"As always against Inter it will be very hard and complicated. In Kiev we managed to play a great match by getting a draw that allowed us to keep all the possibilities of qualification open.
"We know that Inter have great players and a great coach, so we will have to be very careful. They are a very complete team, even if the man who makes the most difference is Lukaku, a striker who improves the Nerazzurri's play."
Maycon then went on to dismiss the idea that Inter could be compensated in this match after the match officials failure to award them with a penalty in the reverse fixture.
"Today with VAR episodes in games are much clearer. I didn't know they complained, but it has happened to us that things have went against us. I really don't think there will be compensation in Milan."
In conclusion the Brazilian spoke on the other match in the group between Real Madrid and Borussia Monchengladbach.
"I think Real will take to the field to win and Borussia will also do the same. They are two very strong teams who want to go through. For all four teams, it is the case that if you want to be sure of going through, you have to win."
This season Maycon, who has been with Shakhtar Donetsk since 2018, has made 12 appearances across all competitions to date, in which he has provided two assists.