Italian Media Praise Christian Eriksen For Performance In Inter Vs Shakhtar Donetsk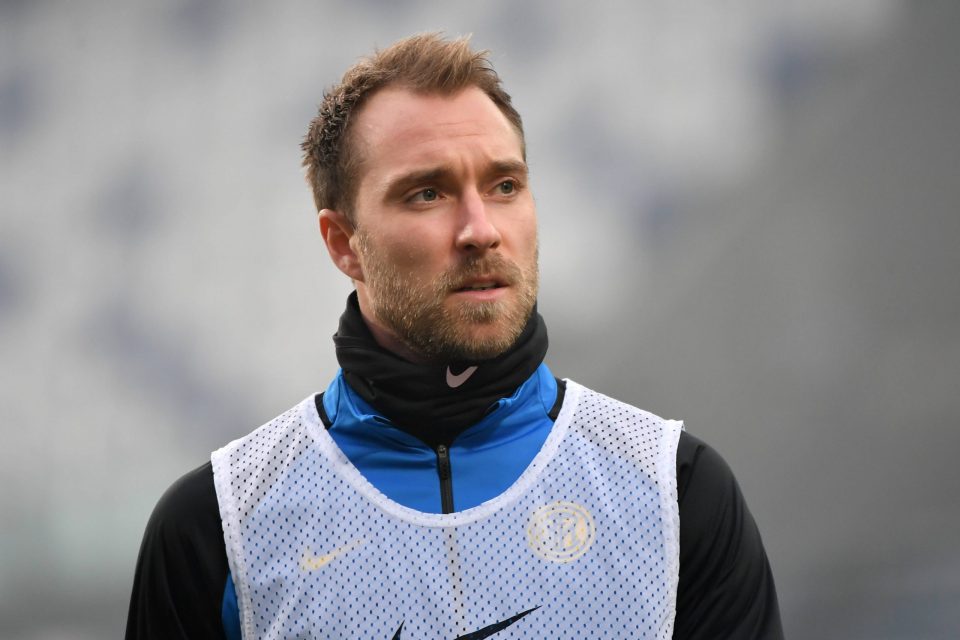 Christian Eriksen was once again only limited to a few minutes in last night's UEFA Champions League group stage match at home to Shakhtar Donetsk but made an effort that was appreciated in the match, at least by Italian daily newspaper Gazzetta dello Sport.
The Danish national team attacking midfielder came on in the 85th minute in place of Lautaro Martinez and came very close to scoring what would have been an all important effort for Inter with a left footed shot from just outside the box which was saved by Shakhtar Donetsk goalkeeper Anatoliy Trubin.
He also delivered some good set-pieces during his limited time on the park. Despite only playing a few minutes, Gazzetta dello Sport rated his performance in the match as 6/10 and added that his ability with his feet is not up for discussion.
This season the 28-year-old former Ajax player has made 11 appearances across all competitions to date but he has been unable to make any goal contirbutions when on the pitch.