Danilo D'Ambrosio: "We Are Inter & We Must Be Ready To Fight Until The End"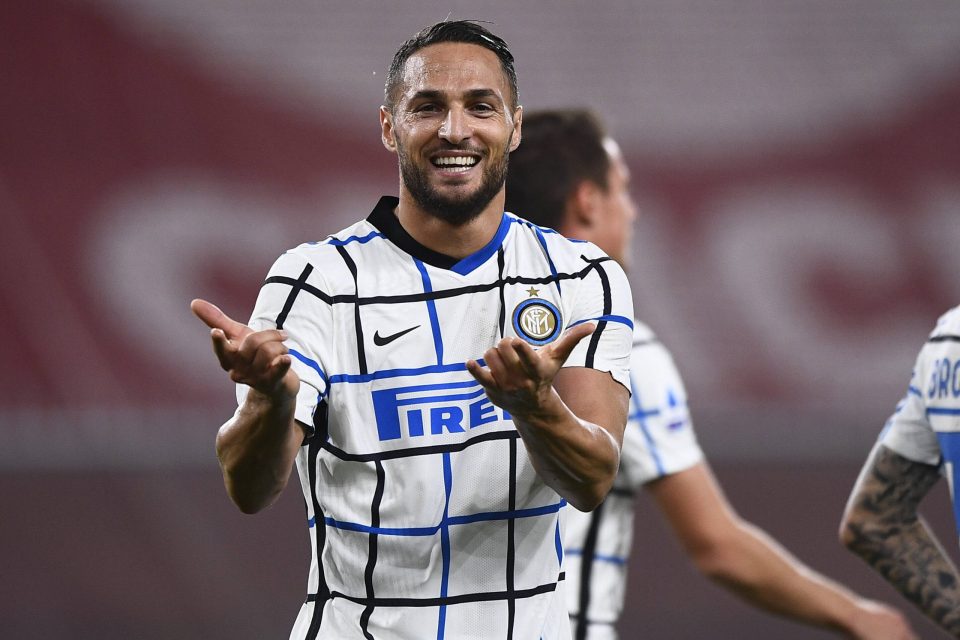 Inter defender Danilo D'Ambrosio discussed the Nerazzurri's key 3-1 win over Cagliari earlier today in an interview with Italian broadcaster DAZN after the game.
"Do I always score? No! But joking aside, I'm happy to have scored and to have put a difficult game on the right track. I think the main thing today was to win.
"We had an uphill battle, despite the many opportunities we had and created we couldn't take the lead. We went behind and then we were good at reacting and getting the three points."
He touched on why the squad faced an uphill battle against the Rossoblu.
"It's normal that because we're playing every three days it's not easy to be at 100% and brilliant. But when you add in the fact that we didn't qualify for the Champions League Round of 16, it can compromise things, both mentally and physically.
"Cagliari didn't take any shots on target after the goal, we had a lot of chances and they were lucky, Cragno made some important saves. Uphill battle but we managed to get the three points."
The 32-year-old Italian defender commented on why coach Antonio Conte decided to bring him on.
"These are the coach's choices, I always try to be ready. Today I'm happy to have been in the right place at the right time."
The Inter man spoke about the title race and if winning the Scudetto is a realistic goal.
"It's not that we don't say it for superstitious reasons or anything, but because the domination that Juventus has won in recent years is evident.
"However, our name is Inter and as the coach has said, we must be ready to fight until the end.
"There is a process of growth that has lasted for several months in which we have played every three days and it is not easy.
"The disappointment and bitterness for not having reached the first goal of the season is there first of all on our part, but if we had been a squad that did not care about the shirt or that was against something or someone today, we would absolutely not have won."
Finally, D'Ambrosio spoke about if he feels like he is playing in a title contending team.
"I feel like I'm playing on a strong team, in a strong club and with a strong coach. Having said that, we are definitely not the best because, as we have said many times, it is always the pitch that draws the conclusions.
"If in the end we are first in the table it will mean that we have proven it."
The 32-year-old D'Ambrosio, who is contracted to the Nerazzurri until the end of the season, has made 13 appearances across all competitions so far this campaign, for a total of 676 minutes.
In that time, he has scored three goals and helped the side keep three clean sheets.
The Milanese club's 3-1 win against Cagliari earlier today was crucial as the squad needed to show an important response after their painful early exit from the Champions League earlier this week.