Ex-Nerazzurri Striker Christian Vieri: "Inter Not Obligated To Win The Serie A, Christian Eriksen Will Leave In January"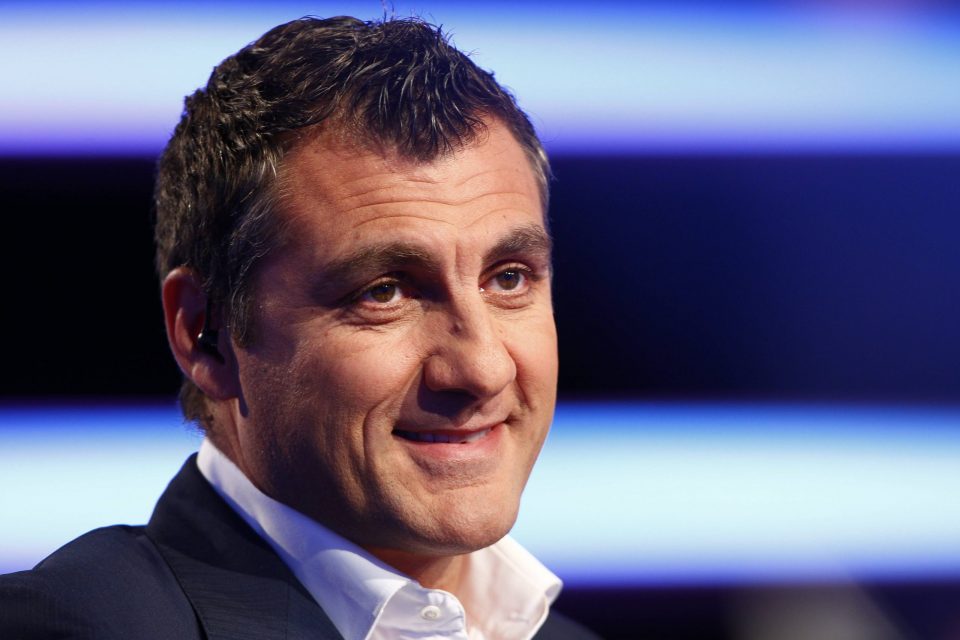 Former Inter striker Christian Vieri discussed the title race, the Nerazzurri's current position after their early elimination from Europe and coach Antonio Conte in an interview in today's paper edition of the Milano based newspaper Gazzetta dello Sport.
First, he spoke about the teams at the top of the league table and who deserves to be there.
"If you look at the names Sassuolo, but by the way they play they deserve to be there. The others have always been up there."
The Italian commented on if there will be a title race between AC Milan, Inter and Juventus.
"Let's also include Napoli, Lazio and maybe even Atalanta."
He stood by his statement made months ago that Juventus are stronger but Inter are hungrier.
"Yeah. All the more so now because of their exit from the Champions League, unfortunately, which has left them with only one objective, to give everything they have to win the Scudetto."
Vieri did not think that the Nerazzurri were obligated to win the league title this season.
"No one is obligated to do anything. However, Conte has a very strong team, playing once a week he has everything to succeed."
The former Nerazzurri forward thought that it was better for the squad to remain in Europe and fight for multiple trophies, rather than just fighting domestically.
"I believe that Inter must play in the Champions League, always. Because they have superior players and because it has always been in their DNA."
He was not convinced that the Milanese club didn't have sufficient enough quality to perform in the competition.
"When I hear people say that Inter doesn't have quality, I answer, lie. They have more than enough to beat Shakhtar.
"If you win against Borussia Monchengladbach, in some way you also win the home game that gets you into the Round of 16."
The Italian thought that coach Antonio Conte was too anxious currently.
"Conte is nervous. I've never seen him one day calm, whether he wins 5-0 or loses 3-0."
He thought that Christian Eriksen may be useful to the current Inter squad.
"When things aren't going well, a coach has to be good at changing on the fly. From what we see, Conte doesn't always do that.
"I would like to see Eriksen more, I think he would give a great hand, however, it is the coach who sees the players every day, we can only say what we see from the outside."
Finally, Vieri did not think that Eriksen would stay with the club past the January transfer window.
"No, in my opinion he'll leave."