Inter CEO Beppe Marotta: "Christian Eriksen Is Part Of The Squad"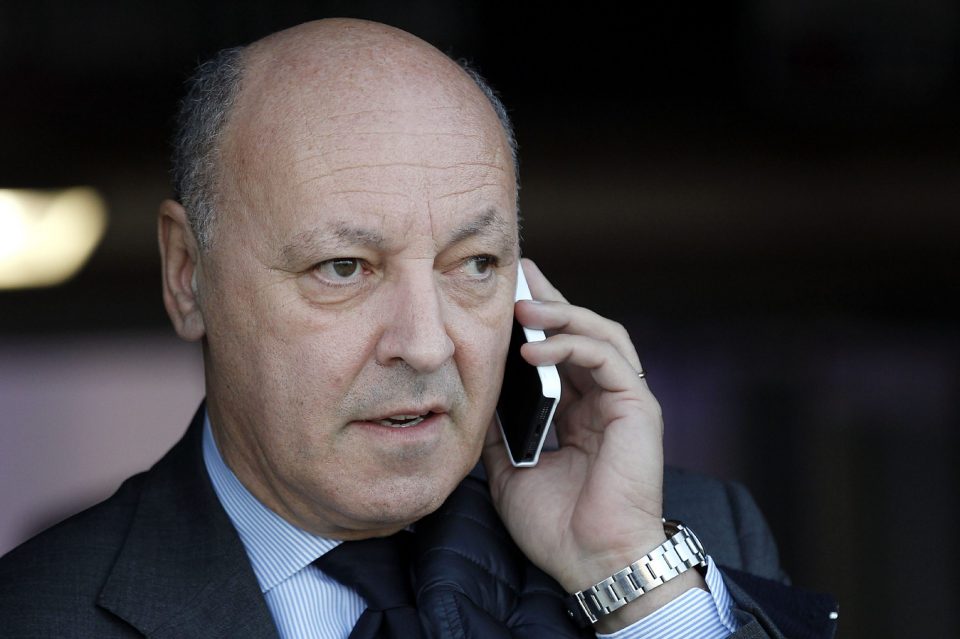 Inter CEO Beppe Marotta discussed the Nerazzurri's current position, the situation surrounding Christian Eriksen and if winning the Scudetto is an obligation now in a interview with Italian broadcaster DAZN before the game.
First, he commented on the meeting between the club's management and coach Antonio Conte.
"Moment of habit, it happens regardless of the results. We analyzed the moment, with self-criticism but always with optimism.
"The usage of Eriksen? No, we haven't talked about it. This is the responsibility of our coach. He's part of the squad and he's available, then it's up to the coach to decide whether or not to use him. Today he is playing, proving that everyone is useful."
The Inter CEO did not think that coach Antonio Conte had an obligation to win the league title this season, after their disappointing early exit from the Champions League earlier this week.
"No, a cycle that only began last year. I'd say that everything can be improved, there is great bitterness and also disappointment for the Champions League, for us and for the fans.
"We have the obligation to offer the maximum commitment for important goals. We have to improve. I'm inside, I evaluate the work done and I'd say that last year we achieved important goals.
"Now we are continuing, we are still in two competitions to be honored. But all the work done by the tactical area is producing improvements in the future as well."
Finally, Marotta was unclear if the team would be looking to make any signings in the upcoming January transfer window.
"We are not under construction, we are improving. There is obviously some difference between those who qualify out of the groups and those who don't.
"There is also self-criticism, which leads to the fact that there are margins for improvement."
Inter are currently third in the Serie A table after 10 games, sitting on 21 points from six wins and three draws, as well as a loss to rivals AC Milan in the derby.
The Rossoneri are currently top of the league table with 26 points, having not lost a game in Serie A so far this campaign.
The Nerazzurri's game against 12th place Cagliari is a must win match for the Milanese club, as they look to show a strong reaction after their incredibly painful early elimination from the Champions League, where they finished bottom of their group.