Inter Coach Antonio Conte: "Congratulations To The Team, Nicolo Barella Has Important Qualities"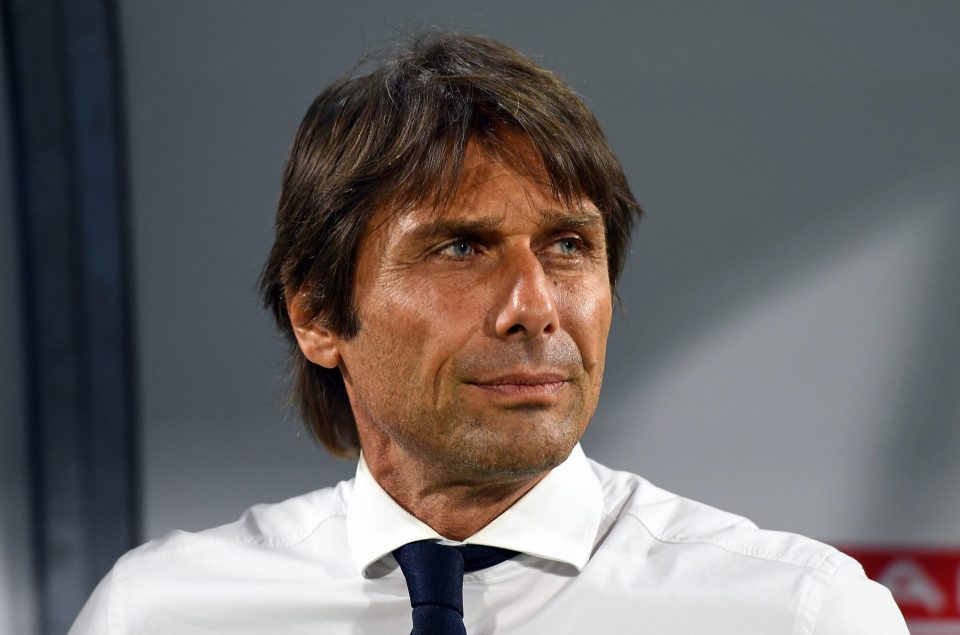 Inter coach Antonio Conte discussed the Nerazzurri's crucial 3-1 win over Cagliari earlier today in an interview with Italian broadcaster DAZN after the game.
"Congratulations to the guys, they were good despite playing a good game and in the first half we had created a lot and we found ourselves behind.
"When there are these situations, the brain can get clouded but the guys did well. Great response, credit to them."
He commented on how there were 15 shots on target between this game and the 0-0 draw against Shakhtar Donetsk, and if he was nervous about a lack of goals.
"Surely a coach should be worried if the team does not create. Inter, on the other hand, always creates a lot, then it is inevitable that if you don't score because of inaccuracies or miracle saves from goalkeepers, as happened with Trubin and Cragno, who was the best player on the field by a distance, some anxiety comes.
"You create, you don't score, if it goes well you draw if it goes badly you lose."
The 51-year-old Italian coach did not want to dwell on the performance of Danish midfielder Christian Eriksen, who started his first game since the end of October earlier today.
"I evaluate everyone's performance, I do not dwell on individuals because it would not be right.
"Today was a positive test for what we produced and for having found the strength to put a game back on its feet against a team that is always very tough, especially after Wednesday's disappointment."
He briefly touched on how the team felt.
"We have a helmet and we're underwater right now."
Conte spoke about the team's reaction in today's game after their painful 0-0 draw to Shakhtar Donetsk earlier this week.
"There are definitely two halves to the game. We prepared for the match in a certain way, we created a lot and failed to take advantage of the chances. Then we had to make do and throw our hearts over the line.
"Sometimes it has to be done, the guys are learning this and I'm happy because the waste of Wednesday's match and the disappointment of not scoring in two games was in the players' heads and legs.
"They were good at overturning an unfair result. We continue on this path trying to improve."
The 51-year-old Italian discussed how he changed to a four-man defense in the game and if they was Plan B for him.
"Plan B is to try to change things up with substitutions, try to make the team offensive, if you lose or make it more airtight if you have to bring home the result.
"During the game, when you do that, you give more room for improvisation and so anything can happen, like conceding three-on-two counterattacks.
"At the same time, you unbalance the situation to shuffle the cards. You have to have all the players available to do this, if you have injured players or people out of shape who can't play, you can't do it.
"However, I understand that judgments are made from the outside, those who are inside can't say everything."
The former Juventus and Chelsea coach spoke about the performances of Italian midfielder Nicolo Barella, who scored against the Rossoblu and hasn't missed a game so far this season.
"Nicolò is a very young player with important qualities. He needs to have more self-discipline, he has so much energy that he commits small mistakes sometimes when he overdoes it.
"But we are talking about a player who is in his second year at Inter and who is growing in an important way.
"They are top player prospects, I and the staff must work with them to raise their level, so that at the end of their career they can leave their mark. And you do that if you win something, not if you participate."
Finally, Conte spoke about the how the Nerazzurri have started to find goals coming from more sources now, rather than just Romelu Lukaku and Lautaro Martinez.
"There is a lot of analysis to be done beyond substitutions. We see situations that are not really real from the outside, but that's okay.
"The important thing is that I, the club, the president and the managers know the difficulties that we shared and accepted at the beginning.
"We knew there would be situations that were not optimal. But together we shared situations that could have created problems for us.
"We go forward hoping that we can improve something, that some players can go and play and become leaner but more objective and functional to what we want."