Ex-Nerazzurri Sporting Director Branca: "Inter Vs Napoli Like Seeing Bjorn Borg Vs John McEnroe"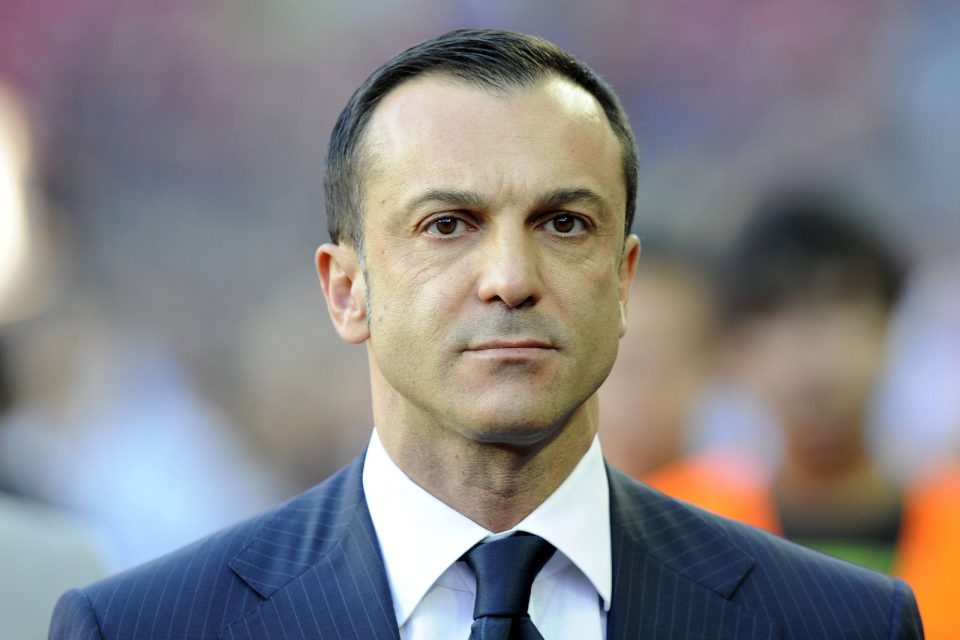 Former Inter sporting director Marco Branca has shared his belief that tonight's Serie A match between Inter and Napoli will be like a match between former tennis greats Bjorn Borg and John McEnroe.
"It will be like seeing Bjorn Borg against John McEnroe. I would say that Inter, from what I have seen in recent times, suffers a little against the technical teams that have superiority in midfield," Branca explained in an interview with Italian radio station Radio Marte, earlier on today.
"If a solution is found, it could be a close match. Last year Napoli had a difficult moment but they have recovered more than well, they are looking for a definitive settlement. Inter is also looking for balance and continuity of results."
Branca then shared his thoughts on this season in Serie A which has been impacted heavily due to the global COVID-19 pandemic.
"Considering that this part of the championship is conditioned by the short time between one match and another and by the pandemic, the time to prepare for in pre-season and for matches was short, this season is anomalous.
"There will be a lot of injuries and stops for other reasons. Clearly each team will soon reach the final judgment on who is the strongest team to field."
Branca then spoke on what needed to be done for Inter to achieve their historic treble winning season in 2009/10, something he played a major part in as the club's sporting director at the time.
"Doing it is complicated, millions of things have to fit together but it is always very possible. All the records made are always beaten or equalled by others. It is only a matter of time."
In conclusion Branca was asked about the strong links Inter drew with signing former Napoli duo Marek Hamsik and Ezequiel Lavezzi during his time at the club.
"We probably tried more for Hamsik, as for Laveazzi, they were only rumours. We understood almost immediately that Hamsik's attachment to Napoli was really great so after a while we let him be."
Branca, who played as a striker for Inter between 1996 and 1998, became part of Inter's management team in 2002 and he left his post as sporting director in 2014.