Italian Media Critical Of Referee Davide Massa For Way He Refereed Inter Vs Napoli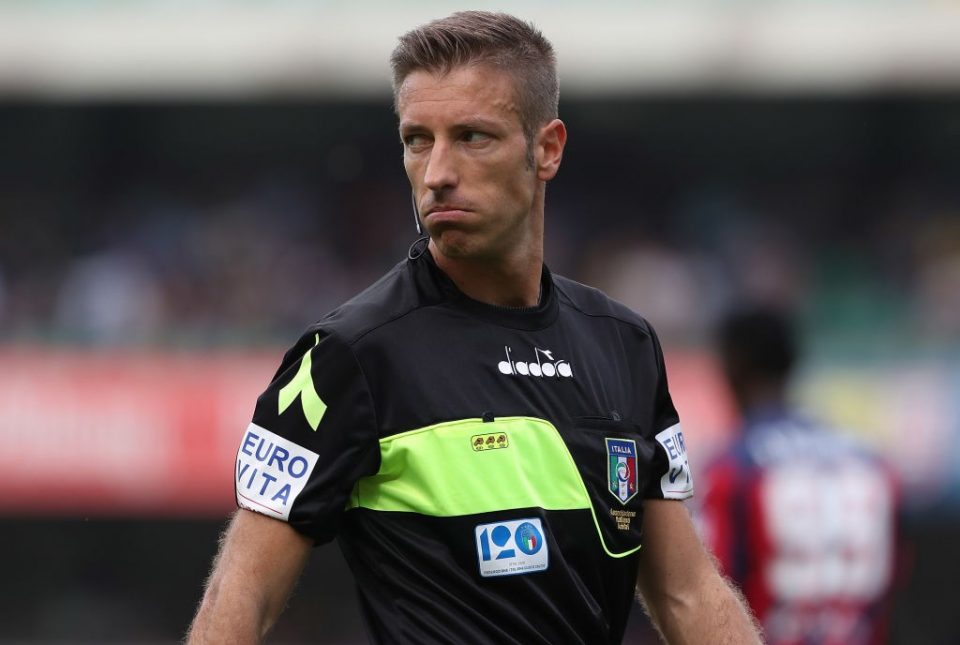 In today's print edition, Italian daily newspaper Gazzetta dello Sport have criticised referee Davide Massa for his performance in last night's Serie A match between Inter and Napoli at San Siro.
The 39-year-old referee had anything but a great match in Milan as Inter secured an all important three points as they narrowly won 1-0 versus one of their Serie A title rivals.
In the first half, Massa missed a blatant handball from Napoli's Lorenzo Insigne as well as fouls committed by Marcelo Brozovic on Piotr Zielinski and a clear foul on Nicolo Barella on the edge of the Napoli penalty box.
Massa rightly awarded Inter a penalty after Napoli goalkeeper David Ospina took out Inter wing-back Matteo Darmian and the penalty was duly slotted away by Romelu Lukaku.
Prior to the penalty being taken though, Massa showed a red card to Napoli attacker Lorenzo Insigne after he told Massa to 'f*** off' as confirmed by Napoli boss Gennaro Gattuso post-match, who was far from happy with the decision.
After Inter took the lead, Massa wrongly booked Hirving Lozano and also failed to give a booking to Napoli defender Kalidou Kouliably.