Udinese Scout Andrea Carnevale: "Didn't Expect Inter Goalkeeper Samir Handanovic To Do What He Has"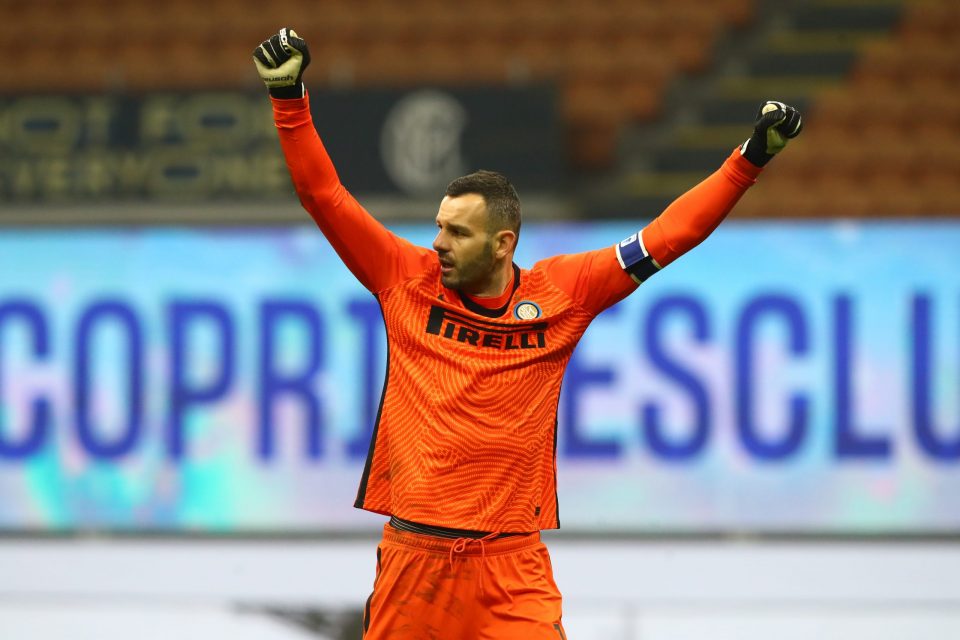 Udinese head scout Andrea Carnevale, the scout who unearthed Samir Handanovic, has admitted that he did not expected Handanovic to go on to have the career that he has had.
"If I have to say a player who I did not expect to have such career, I would say him," he explained in an interview with sports broadcaster DAZN, yesterday afternoon.
Carnevale then recalled when he first seen Handanovic and how despite Handanovic conceding multiple goals in the game in question, he still really caught his eye.
"I saw him play for the Slovenian national team against Italy back in 2002 and in that match he conceded three goals and did not even make a save. Despite this, I was fascinated by him due to his physicality and elegance shown on the pitch.
"He came to Udinese for our coach Alessandro Zampa to try him out. After seeing him for a week, he came to me and told me, 'Andrea, this one here will become strong.'"
Carnevale then went on to insist: "I really did not think that Handanovic could today be the number one in Europe among goalkeepers along with others. Maybe he did more than I expected, because he is a great professional. I know that he eats well every day, has an extraordinary diet, trains well. He has done a lot more than I thought."
Handanovic played for Udinese between 2004 and 2012 before going on to join Inter. The veteran, who is now Inter club captain, has been virtually ever present for the club in the time since his arrival.
The 36-year-old, who is out of contract at the end of this season, has made no less than 360 appearances across all competitions to date for the club, in which he has managed to keep a total of 127 clean sheets.