Fabio Capello: "Inter Are In A Good Moment But The Second Best Team In Italy Is Napoli"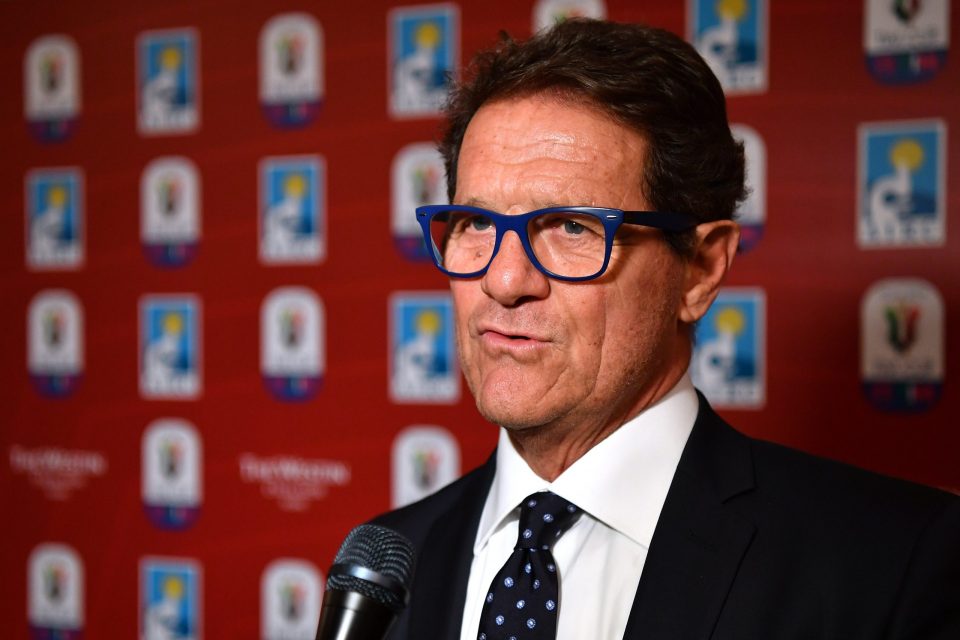 Former Roma coach Fabio Capello discussed this season's title race, the situation surrounding Atalanta's Papu Gomez and more in an interview with Italian radio broadcaster Radio Deejay earlier today.
"It's very difficult to talk about a favorite, but the one that impressed me the most was Atalanta, they played Champions League games like Juve did, they have a different mentality than the others.
"Inter are in a solid moment, but the second best is Napoli who, after Wednesday night's defeat, can make the same reasoning that I did after a defeat at the San Siro when I told my players that Roma were Scudetto contenders."
He touched on if he had a Plan B when coaching.
"Newspaper editor's question! I also had C and D, everyone has a Plan B. The Plan B is essential, without that you don't go anywhere."
The Italian commented on the relationship breakdown between Gian Piero Gasperini and Papu Gomez.
"We need to understand if there was a lack of respect. After so many years, a coach has to leave a team because, although he invents new things, he becomes repetitive.
"You can't have children and stepchildren, on the contrary, the best ones must set an example for the others, a coach cannot accept that the players do what they want on the field."
The former Roma coach discussed the red card given to Napoli forward Lorenzo Insigne in the Nerazzurri's 1-0 win over the Partenopei.
"Some referees in my time had personality and in certain moments they intimidated you, there was respect, then there were those with whom you had no dialogue.
"But I'll say one thing about what happens in Italian football today, after every clash the players scream as if they were injured.
"On corner kicks people throw themselves on the ground to stop a counter-attack."
Inter are currently second in the Serie A table after 12 games, sitting on 27 points, one behind intercity rivals and league leaders AC Milan.
The Nerazzurri's next game is against newly promoted Spezia tomorrow, before they face a tough Hellas Verona side next week, their last game of 2020.
The Milanese club's form domestically has recovered after a disappointing start to the season. Antonio Conte's side have now won their last five league outings, helping them keep pressure on the Rossoneri, who have drawn their last two games.