Italian Journalist Maurizio Pistocchi: "Media Attack Inter's Antonio Conte Over Christian Eriksen But Not Juventus Andrea Pirlo For Paulo Dybala"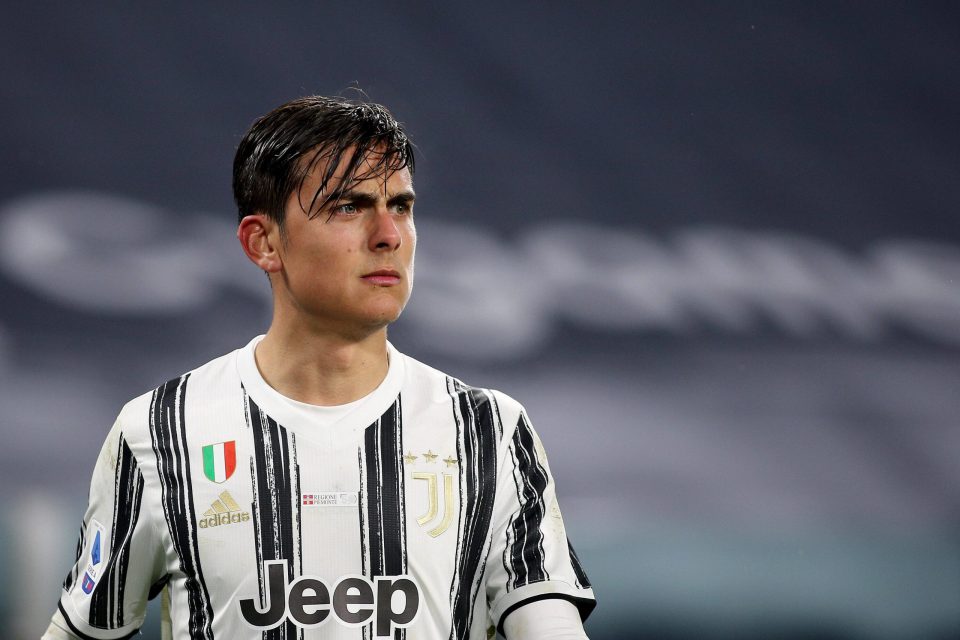 Italian journalist Maurizio Pistocchi has commented on the media's focus on Inter and Atalanta's issues but the lack of focus on the Bianconeri in a post on his Twitter page earlier today.
Nerazzurri coach Antonio Conte has been consistently hounded by the media for his usage of Danish midfielder Christian Eriksen, with the 28-year-old regularly being mentioned in interviews and press conferences.
Atalanta are now also in the limelight, now that the relationship breakdown between coach Gian Piero Gasperini and talisman Papu Gomez is public.
However, one interesting story that has not received the same level of coverage is the situation surrounding Juventus' Paul Dybala.
The 27-year-old Argentine forward was voted the Serie A Most Valuable Player last season, and yet has only started five times in Serie A this campaign.
Dybala has scored two goals in 13 appearances across all competitions for the Turin based club this season.
Pistocchi commented on the situation in a tweet, saying:
"To Conte, the press is contesting the failure to use Eriksen and against Gasperini, the dispute with Papu Gomez. But it is normal that the Best Player of Serie A 2019/20 is no longer a starter at Juventus. Pirloland."
A Conte la stampa contesta il mancato utilizzo di Eriksen a Gasperini la lite con Papu Gomez. Però è normale che il MigliorGiocatore della SerieA 2019/20 non sia più titolare nella Juventus. #pirlolandia pic.twitter.com/48DhO9vaZq

— Maurizio Pistocchi (@pisto_gol) December 19, 2020