Ex-Midfielder Mads Junker: "Pochettino's Arrival At PSG Increase The Chances Of Inter's Eriksen Joining"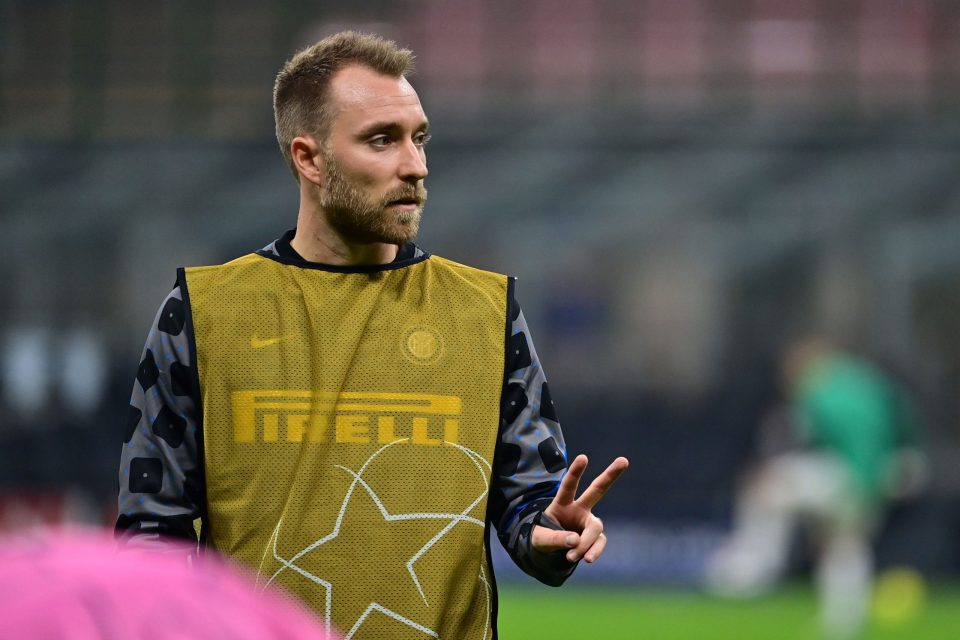 Former Denmark midfielder Mads Junker discussed the future of Inter midfielder Christian Eriksen and a possible move to Paris Saint-Germain whilst speaking with Danish broadcaster TV2 Sport earlier today. His words were noted by Italian media outlet FcInterNews.
"Pochettino's arrival will increase the chances of an Eriksen move by 100%, because I don't think the Parisians are looking for him at the moment. I think it all depends on Pochettino's arrival in the French capital.
"It's not a given that he'll arrive a week after Pochettino is unveiled as coach, but there's no doubt he'll be one of the first the Argentine will target as a reinforcement. It would be very strange if Eriksen was not in his thoughts."
Junker also highlighted what the 28-year-old Danish midfielder needs.
"He needs to find a place where the coach has an understanding of who he is and how he fits into a team. Eriksen needs calmness, he is a guy looking for confidence. He doesn't seem suited to coaches like Antonio Conte at Inter Milan and Jose Mourinho at Tottenham.
"For that task, there aren't many better than Pochettino."
Finally, the former Denmark midfielder touched on how Eriksen has not lost esteem or interest after his unsuccessful 12 months in Milan with the Nerazzurri.
"Once you have established yourself at a high level, clubs do not forget you. Then he never suffered an injury, which is a significant point. He simply didn't fit in at a club that, incidentally, finished second in the Europa League and Serie A."
The 28-year-old Eriksen, who is contracted to the Nerazzurri until 2024, has made 12 appearances across all competitions so far this season, for a total of 373 minutes.
In that time, he has remained mostly invisible and has not impressed coach Antonio Conte.
The former Tottenham man has failed to adapt to the 51-year-old Italian coach's tactical system, despite changes to the formation to better suit him, and so has been officially placed on the transfer list.
He is destined to leave Milan next month, with a move to Paris Saint-Germain possible, as well as a return to the Premier League.