Italian Media Analyses Possible Destinations For Inter's Eriksen Including PSG & Arsenal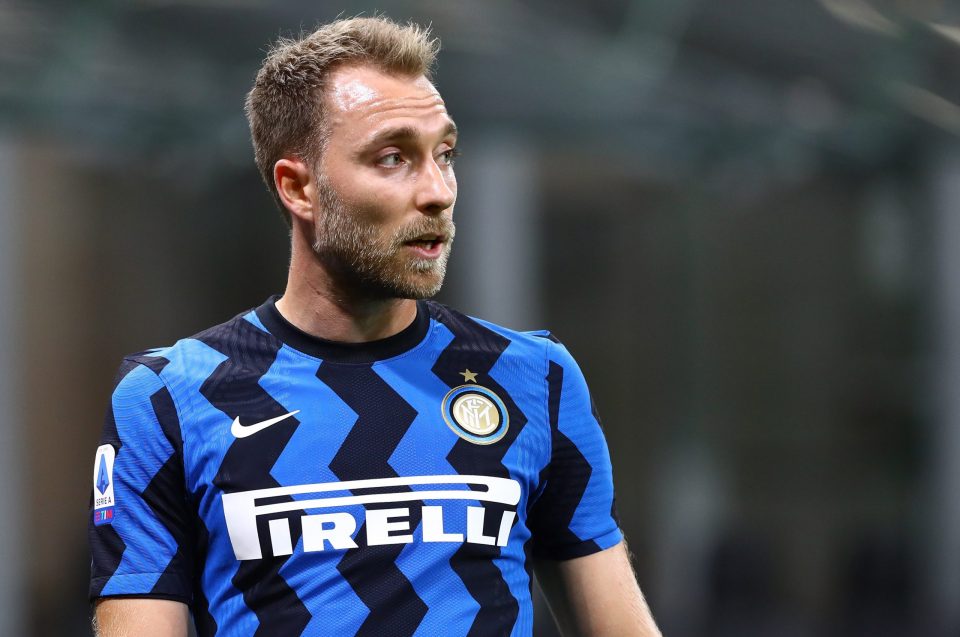 Inter midfielder Christian Eriksen could either end up at Paris Saint-Germain with former coach Mauricio Pochettino or return to the Premier League, according to a report from today's paper edition of the Rome based newspaper Corriere dello Sport.
The report details how a loan swap between the 28-year-old Danish midfielder and PSG's Leandro Paredes could take place. The 26-year-old has already been offered to the Nerazzurri in other deals, like for Marcelo Brozovic, and so it's likely that he'll be proposed again.
The two players' values are similar so a loan exchange would make sense for both parties, although first Pochettino will have to evaluate his squad.
PSG have a very top heavy squad, with a lot of attacking based talent like Angel Di Maria, Neymar, Kylian Mbappe, Mauro Icardi, Moise Kean and more, meaning the Argentine coach may prefer a more defensive player next month than the Dane.
For this reason, a FIFA agent is continuing to work on finding a new home for the former Tottenham man in England. West Ham are interested, as are Arsenal, who could offer Granit Xhaka or Dani Ceballos in exchange.