Italian Journalist Romeo Agresti: "Inter Coach Antonio Conte Wants Udinese's Rodrigo De Paul Who Will Change His Agent"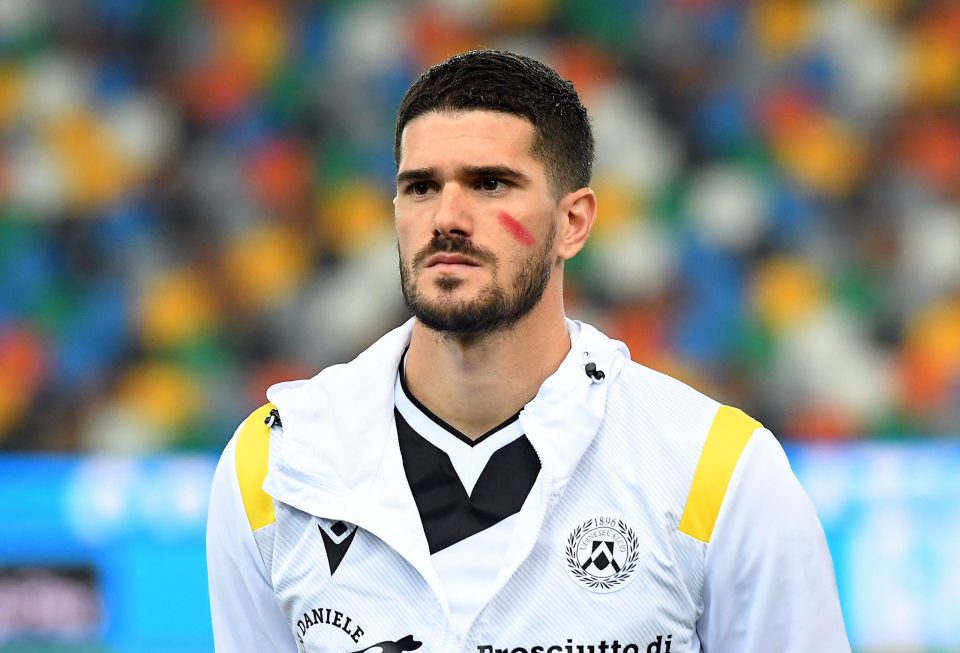 Inter coach Antonio Conte has his heart set on Udinese's Argentinian international attacker Rodrigo De Paul who will change his agent soon, Italian journalist Romeo Agresti has revealed to the Italian Football Podcast.
Juventus have also been reportedly linked with the player but Agresti, who is Goal.com's Juventus correspondent, has poured cold water on those links.
However Agresti does confirm that former Juventus and Chelsea coach Antonio Conte is very interested in the Udinese playmaker, but that a deal between the Inter and Udinese is very unlikely this January.
This because the Udinese wants to keep their best players to make sure they stay up in the Serie A but, Agresti continues this will most likely change in the summer.
"De Paul is ready to change his agent now. But Udinese want to make sure they stay in Serie A this season so they want to keep their best players this season to achieve this.
"So it won't be easy to find an agreement to sign De Paul now in January, but in the summer he will leave.
"I don't know if Juventus will try to sign him, but I can confirm that Antonio Conte wants him. But I don't know if Inter will be able to do it.
"He is very appreciated by Conte, though. He is a very smart player and a leader."
Furthermore, it has been widely reported in Italy that Inter can't afford any big money signings this January given the financial situation the Nerazzurri find themselves in.
Therefore, unless a big money offer were to arrive, Rodrigo De Paul will stay at Udinese until the end of the 2020/2021 Serie A season.