Inter Legend Sandro Mazzola: "I've Never Agreed With Those Who Criticize Antonio Conte"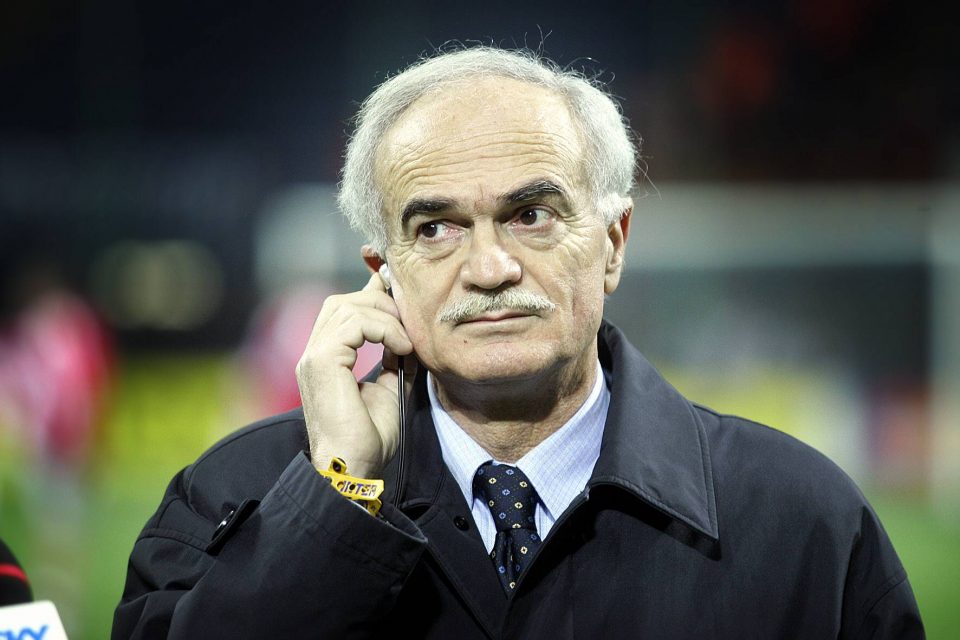 Legendary Inter player Sandro Mazzola has shared his views on Inter's rivals for the Serie A title whilst admitting the Scudetto is something that should be thought and dreamed about but never talked about.
"We haven't seen AC Milan up there in front of us for a long time. Let's say that it happens once in a while, so now we have to put up with them," he explained in an interview with Italian daily newspaper Tuttosport, which appeared in Wednesday's print edition.
He then shared his thoughts on Inter's arch rivals Juventus, who have won the last nine Serie A titles in a row but are sitting down in sixth place at the moment, 10 points adrift of AC Milan.
"Of course, Juventus always remains a credible and well equipped opponent, they will fight until the end."
The Grande Inter star was then asked about Inter's chances of winning a first Serie A title since the 2009/10 season during which they won the title as part of a historic treble win.
"Scudetto ? I never mention it. Certain things must be thought about and dreamed of, but never talked about.
"What I think is that now we must work, always giving the maximum and think game after game. The result will be seen at the end of the season."
Mazzola proceeded to dismiss the notion that Inter being eliminated from the UEFA Champions League and European football entirely can be an advantage to the Nerazzurri in their bid to win the Serie A title.
"Today this is no longer the case because continental competitions bring other things than just the trophy. You play difficult matches and grow by facing opponents of great depth which consequently makes the team better, even economically."
Mazzola, who spent the entirety of his playing career with Inter, then went on to admit that he never shared the views of those who strongly criticised Inter manager Antonio Conte.
"The criticisms of Conte? I never shared them. I think that with the squad available and considering the opponents, he did everything to do a good job.
"Conte is doing well on the Inter bench and I think that by listening to him and following his indications on the transfer market, he will be able to give Inter fans satisfaction at the end of the year."
In conclusion Mazzola spoke on what Inter should be looking to do on the transfer market.
"Inter need a deputy to Lukaku deputy and a midfielder. Eriksen will almost certainly be sold. I have always liked him, he has not managed to integrate here. He is a great question mark. From the outside looking in, I would be sorry if he did not stay turn into a protagonist. Not betting on someone like Sensi would be a crime."