Gianluca Di Marzio: "I'm Not Convinced PSG Coach Mauricio Pochettino Wants Inter's Christian Eriksen"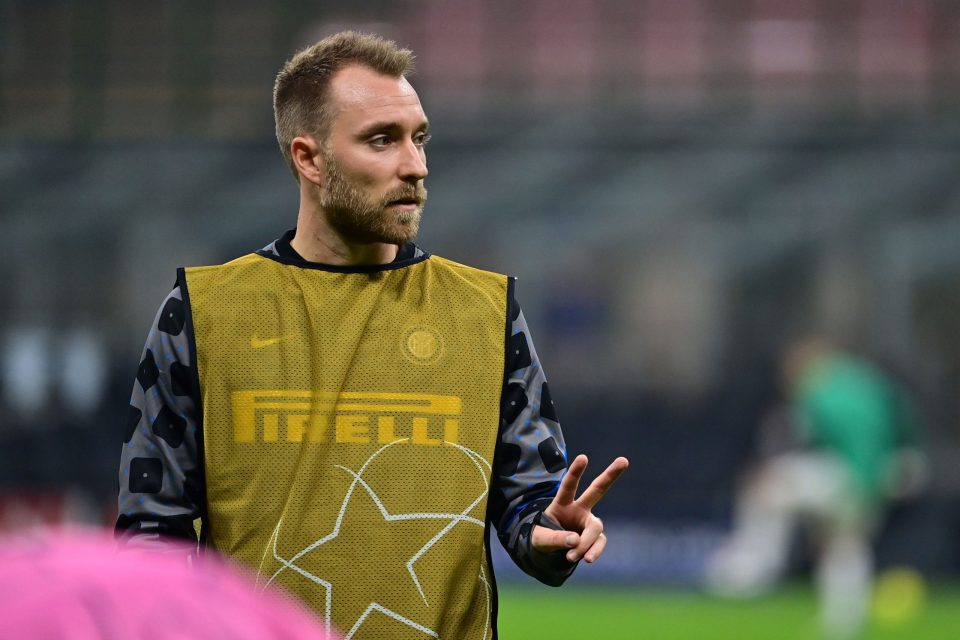 Italian journalist and transfer market expert Gianluca Di Marzio discussed this month's transfer window and the situation surrounding Inter midfielder Christian Eriksen in an interview with Italian radio broadcaster Radio Deejay earlier today.
"Isco, Pogba and Locatelli are not moving in January. Locatelli is not moving from Sassuolo.
"Messi? I'm always convinced that, since there are elections, a new president can't fail to make an offer and I think he'll continue there. In Italy he's out of the question. Today Barcelona don't have the money to replace Messi.
"Pogba? He earns a lot of money but he would gladly return to Juventus, United have put a lot of effort into him and they will do everything to keep him. Pogba could be the catchphrase of next summer."
The transfer market expert commented on which players are likely to be big names in this month's transfer window.
"Milik, Eriksen and Gomez will be the names of January.
"Gomez? It's a complicated situation, there was a break with Gasperini and a big rift with the president, Atalanta won't give him away and they won't give discounts, especially not to teams competing with them."
Finally, Di Marzio spoke about the future of Danish midfielder Christian Eriksen, who seems destined to leave the Nerazzurri after only 12 months.
"I'm not so convinced that Pochettino has put Eriksen on his wish list, quite the contrary. I'm told that at Tottenham he didn't consider him for big games."
The 28-year-old Eriksen, who is contracted to the Nerazzurri until 2024, has made 12 appearances across all competitions so far this season, for a total of 373 minutes.
In that time, he has not impressed coach Antonio Conte and failed to adapt to the 51-year-old Italian's tactical system, clearly being a spare part.
Due to the ongoing global Covid-19 pandemic, Inter cannot afford to make large investments in this month's transfer window without first selling players, and so the future of Eriksen is key for Conte, who is hoping for reinforcements.