Antonio Cassano: "Inter Would Have 10-15 Points Less In Serie A Standings Without Romelu Lukaku"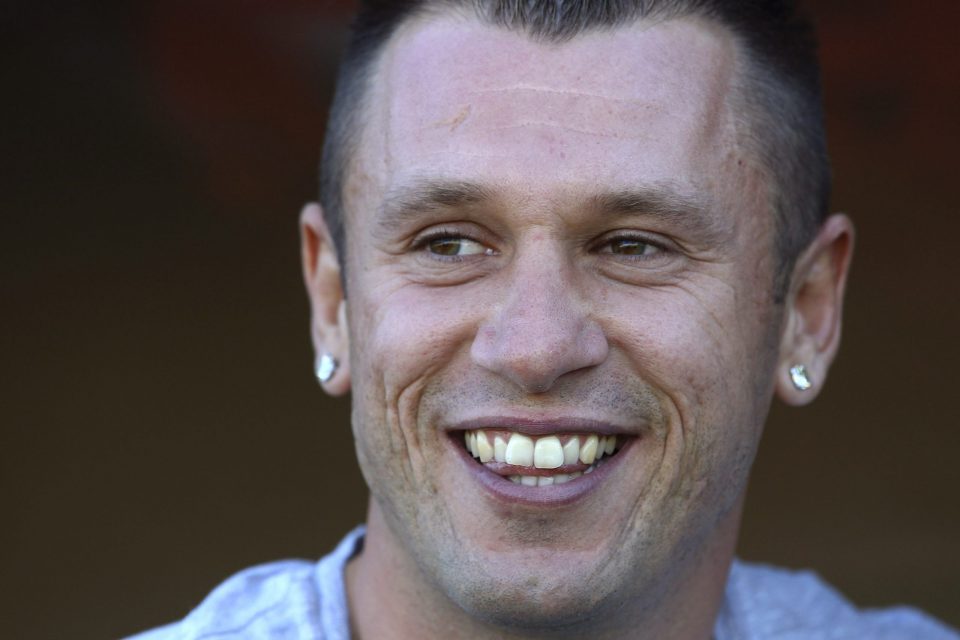 Inter would not stand a chance of competing for the Serie A title this season without Romelu Lukaku, according to the Nerazzurri's former striker Antonio Cassano.
Lukaku grabbed his 50th goal in all competitions for the club on Sunday when he scored the fourth goal in the 6-2 win over Crotone.
Cassano admitted he was not the Belgian's greatest admirer but recognised his overwhelming importance to Antonio Conte's side.
Speaking with fellow ex-Nerazzurri striker Christian Vieri on Vieri's Twitch Channel 'Bobo TV', he said: "We cannot compare Lukaku to Cristiano Ronaldo in the slightest.
"One is in a league of his own, can run an attack by himself and will stand with two or three in history; the other is strong against the current defences.
"Vieri was made of different stuff to Lukaku; he was playing against Jaap Stam and Paolo Maldini and not Crotone's Sebastiano Luperto.
"With Lukaku Inter can win the Scudetto, he is the most important player in the team.
"Without Lukaku, Inter would have 10-15 points less."
Cassano proceeded to share what he thinks Inter need to do signing wise during the course of the January transfer window.
"I'd sign two players, a midfielder because Arturo Vidal is not performing and I think he is declining and I would also sign a player to play in front of the defence, such as Leandro Paredes.
"I would not sign a player like Nemanja Matic for example, I would rather go and sign Luka Modric from Real Madrid."
Cassano then went on to discuss the continued links between Inter and Atalanta's Papu Gomez and did not support a move for the forward.
"Gomez is not suited at all to Antonio Conte's ideas, he's an exact copy of Christian Eriksen," he argued.
Inter have also heavily been linked with signing a new fourth-choice striker and he shared his views on some of the names that the Nerazzuri have been linked with.
"I would sign Giroud, definitely not Pellé," Cassano continued.
"Inter have to sign players who can give them a hand straightaway, not someone who's coming from the Chinese Super League.
"I would sign a different player like Mesut Ozil from Arsenal, who hasn't played for months but is a universal player."
In conclusion, Cassano shared his scepticism over signing a player such as Manchester United's Paul Pogba, who has long been linked with leaving the Premier League side.
"If you don't win this year you have to change everything.
"You'd be investing €60-70 million in someone who hasn't played at certain levels for three and a half years."
Cassano played for Inter in the 2012-13 season, making 39 appearances across all competitions and scoring nine goals.