Pescara President Sebastiani: "No Talks Over Loan Move For Inter's Sebastiano Esposito"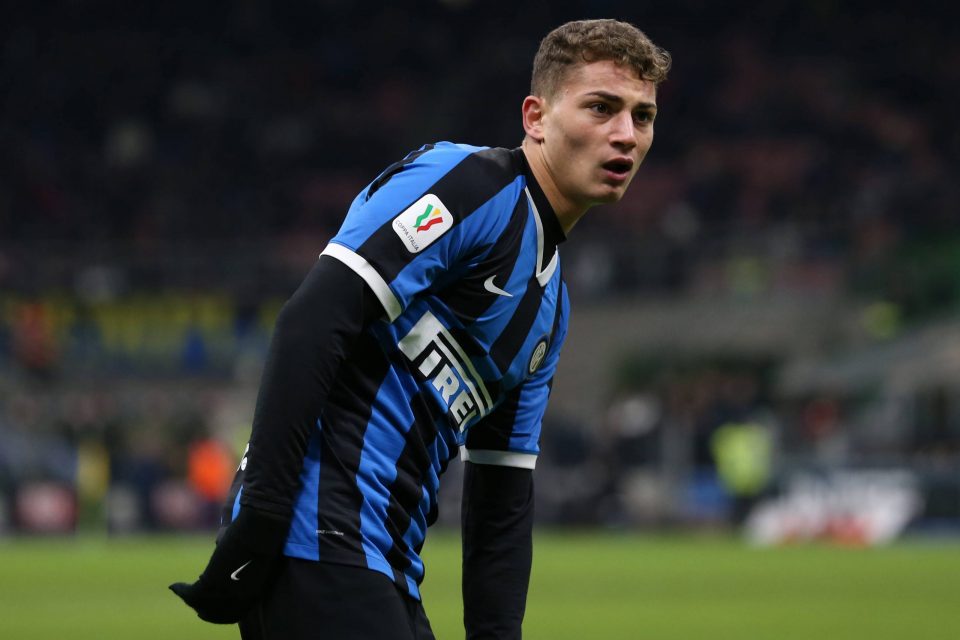 Pescara president Daniele Sebastiani has denied rumours suggesting they are about to sign Inter striker Sebastiano Esposito on loan.
Esposito is currently out on loan at Serie B club SPAL but the 18-year-old is expected to return to the Nerazzurri in January and be sent elsewhere, having fallen out of favour under Pasquale Marino.
Pescara are one of the clubs to have been linked with taking Esposito on loan for the remainder of the season but Sebastiani has downplayed recent speculation.
"At the moment I can tell you that there is nothing and that we looked at him this summer," he told Italian news outlet FCInterNews.it.
"But now we are talking about a SPAL player, so it depends on many things.
"First of all, Inter's desire to take him back and then send him somewhere else."
Sebastiani was then asked if the scenario were to change whether his club would be interested in landing the highly rated Italian youth international.
"He is an important player, whom we like, we can think about him but today it's just an idea," he said.
Sebastiani then went on to share his belief that Esposito, who is widely regarded as one of Inter's best prospects, has what it takes to become a very good player.
"I can tell you that he is a player with great potential, he is someone with all the qualities to become a very good player, but someone who will also have to demonstrate them on the pitch."
In conclusion Sebastiani confirmed that he is not thinking of conducting any other business with Inter during this transfer window.
"No, not at the moment precisely because I have not had any contact with the Nerazzurri," he concluded.
"We have not sat at the table to figure out what ideas they might have.
"Maybe in the next few days I'll take a walk in Milan and have a chat with them, let's see."