Denmark Coach Kasper Hjulmand: "Christian Eriksen Sitting On Bench At Inter Is A Real Waste Of Quality"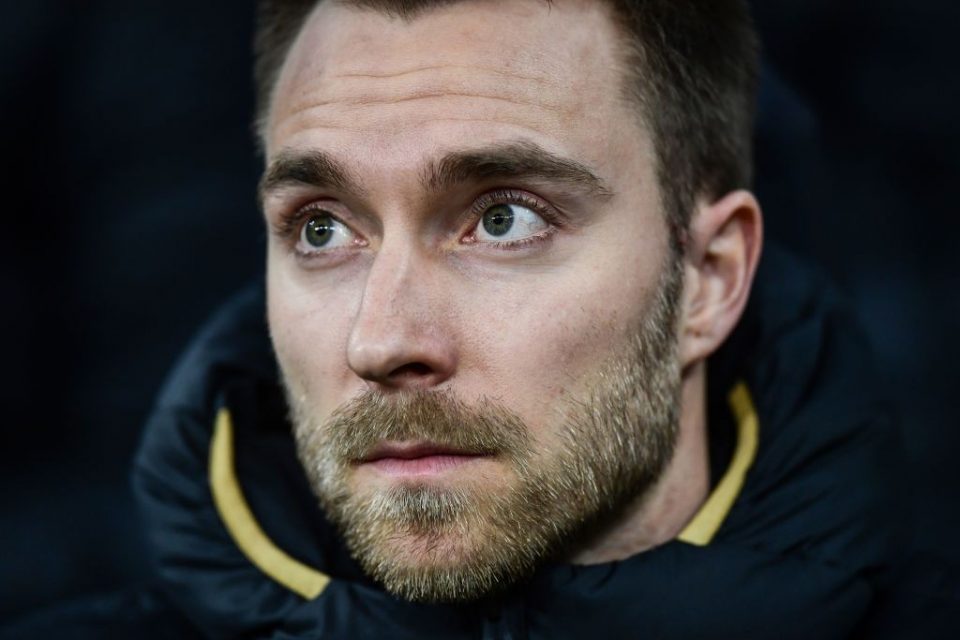 Christian Eriksen is too good a player to be wasted by sitting on the bench at Inter, at least according to Danish national team coach Kasper Hjulmand.
The midfielder was once again an unused substitute yesterday as Antonio Conte opted to bring on other players during the 2-2 draw at Roma.
Eriksen has made just five starts in all competitions this season and is widely expected to leave Inter during the January transfer window.
Speaking to Danish news outlet EkstraBladet, Hjulmand shares his hopes that the former Ajax player will be able to play more this year.
"Christian has played far too little in 2020," he remarked.
"It is really a waste of quality, he has sat on the bench so much and he's far, far too good for that.
"When I see what he can do, I hope and believe that much more playing time awaits him this year."
The former FC Nordsjælland coach was then asked about Eriksen possible leaving Inter and he shared his belief that the 28-year-old will make the right decision for himself as far as the club and national team are concerned.
"I am convinced that Christian will make the right decisions that will benefit both his club career and the Danish national team," he said.
Hjulmand then went on to admit he is worried about the prospect of Eriksen losing his match fitness ahead of this summer's European Championships, provided they go ahead.
"I'm not that concerned about the best players but when you look at it over time, it can be worrying that there is no match fitness.
"Neither Christian nor anyone else can perform at their highest level if they don't have their match fitness."
Eriksen has been limited to just 13 appearances across all competitions to date this term and has very rarely started.
In his time on the field, he has failed to make any goal contributions whatsoever.