Italian Journalist Matteo Marani: "Samir Handanovic's Errors Are Damaging Inter's Serie A Chances"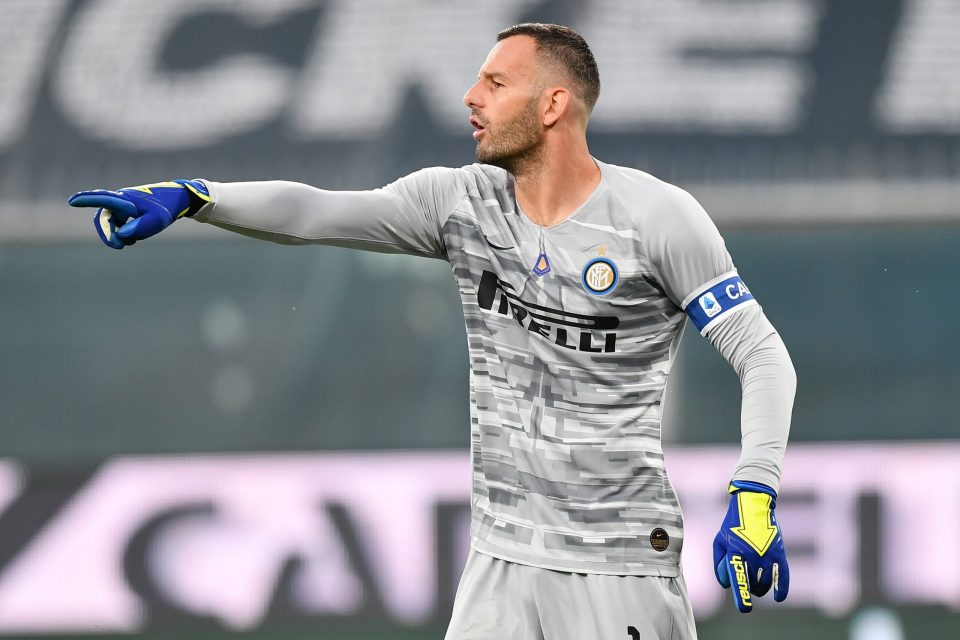 Inter's chances of winning Serie A this season are being jeopardised by Samir Handanovic's poor performances, according to noted Italian football journalist Matteo Marani.
Handanovic received yet more criticism from supporters yesterday after letting in goals from Lorenzo Pellegrini and Gianluca Mancini in the 2-2 draw at Roma.
Speaking in the studios of Italian broadcaster Sky Sport Italia, Marani reflected on the points dropped against the Giallorossi and took aim at the Slovenian, who is enduring one of his worst seasons in an Inter shirt.
"Inter have conceded 23 goals by the midway point of the season, at this rate they could concede over 50 by the end of the season," he noted.
"They are not getting what they should out of their goalkeeper like a big team should.
"Handanovic was, for many seasons. the best goalkeeper in Serie A or almost, but this year his errors are costing Inter.
"When you come from behind to lead at the Olimpico in that way, you cannot throw away the win like that.
"For me, Inter remain the favourites for the title, but to win the Scudetto, games like this must be won."
Marani also suggested Antonio Conte's side are suffering compared to other teams from the minimal impact their substitutions make.
"Inter's second-string players do not make the difference when they come on, we have often talked about the difference with Juventus in this aspect.
"Conte should be doing more in the decisive moments, at this point I wonder why this Inter team does not have the usual security of Conte's teams."
Marani proceeded to look ahead to this weekend's Derby D'Italia clash between Inter and Juventus and discussed which of the two sides are coming into the match in a better state.
"Psychologically the Bianconeri are better.
"Inter are going into the match off the back of one point in two games, even if against Sampdoria they deserved to win.
"For Inter it will be a decisive match.
"Last year they were second best in both games against Juventus.
"If they were to have a good performance this time they would get the confidence that can come from the spirit that Conte gives to his teams."
Prior to the Derby D'Italia though, Inter will be in action on Wednesday in the Coppa Italia with them scheduled to take on Fiorentina away from home.
A win in this fixture would undoubtedly give Conte's side a real boost heading into Sunday's clash against their arch rivals.