Official – Daniele Doveri To Referee Derby d'Italia Between Inter & Juventus In Serie A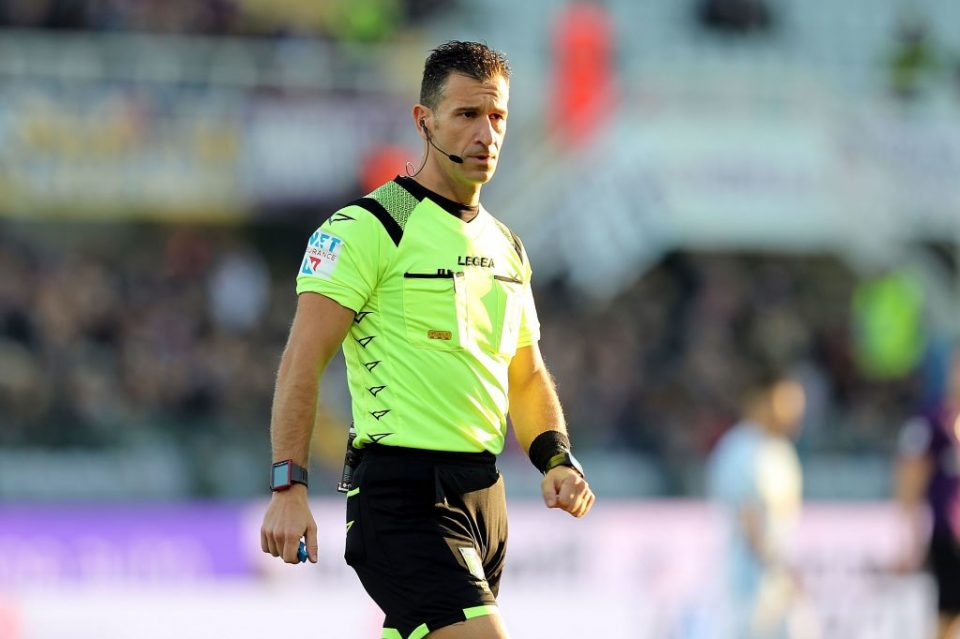 Daniele Doveri has been appointed as the referee for this weekend's Derby d'Italia clash in Serie A between Inter and Juventus.
The 43-year-old, who has been a referee since 2002 and a referee in Serie A since 2010, has refereed 10 matches across all competitions this term and this match will be the second time this season that he referees both Inter and Juventus.
He refereed Inter's 1-1 draw away to Atalanta as well as the Bianconeri's match against the Bergamaschi, which ended with the same scoreline.
Ciro Carbone and Giorgio Peretti will be the assistant referees to Doveri at San Siro where the game will take place at 20:45 local time on Sunday night.
Fabio Maresca will cover fourth official duties whilst Gianpaolo Calvarese will take care of VAR and Stefano Alassio will be alongside Calvarese to assist with VAR.
Both Inter and Juventus head into this match off the back of wins in the Coppa Italia yesterday.
Antonio Conte's side are currently sitting in second place in Serie A, four points clear of their arch rivals, who are in fourth place with a game in hand.