Juventus Forward Alvaro Morata: "Derby d'Italia Is Special, Inter's Romelu Lukaku One Of World's Best Strikers"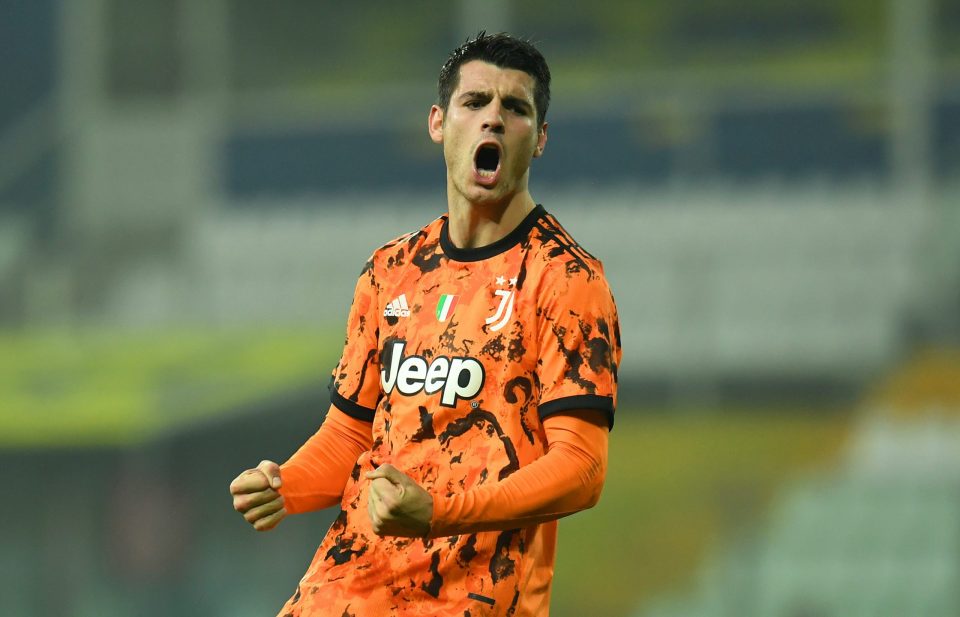 Alvaro Morata has warned his Juventus teammates they will face one of the best strikers in world football when they take on Romelu Lukaku in Sunday's Derby d'Italia.
Inter will play the most important match of their Serie A season so far when they host Andrea Pirlo's side at San Siro this weekend.
Morata scored a late winner for Juventus at San Siro during his first spell with the club in 2015, but the Spaniard was at pains to point out the threat his opposition forwards could cause the Bianconeri.
"Lukaku and Lautaro Martinez are two fantastic players," the former Chelsea and Atletico Madrid striker said in an interview with Sky Sport Italia today.
"Lautaro is not a normal number nine while Lukaku is one of the best strikers in the world, he has everything.
"I'm sorry when he scores, because he's at Inter, but I'm happy for him because he's a great person.
"I'll ask him for his shirt, to keep it as a souvenir, I hope he doesn't have a bad day.
"We will try to stop him, even if it won't be easy.
"Lautaro is more versatile, while Lukaku, you know what he wants to do but you can't stop him."
Morata celebrated his goal against the Nerazzurri six years ago by putting on a pair of sunglasses that had been thrown from the stands at San Siro.
Asked to recall the incident, the 28-year-old said: "I remember that moment, I don't know why I celebrated like that.
"Maybe because I didn't expect it, I didn't think the ball would end up in the net.
"There were loads of glasses fell from the stands and then Fernando Llorente handed them to me, so I put them on.
"On Sunday, there won't be all this, because there are no fans, let's hope they come back soon.
"It's a special match, you feel it more than the others.
"Two of the best teams in Italy are playing each other."
Morata spoke on the race to win the Serie A title this season and outlined his and his teammates intentions for Sunday's match.
Andrea Pirlo's side are four points behind Inter heading into the weekend, although they have a game in hand after Italy's Football Federation ordered they must play their match against Napoli, which had originally been handed to them as a walkover in October.
"We are always up there, the fine line between winning and losing is thin," Morata concluded.
"We have dropped points many times this season, but our goal is clear.
"We will make our fans proud against Inter. There is still a long way to go."