Ex-Inter Coach Marco Tardelli: "Antonio Conte Has Everything He Needs To Win Serie A With Nerazzurri"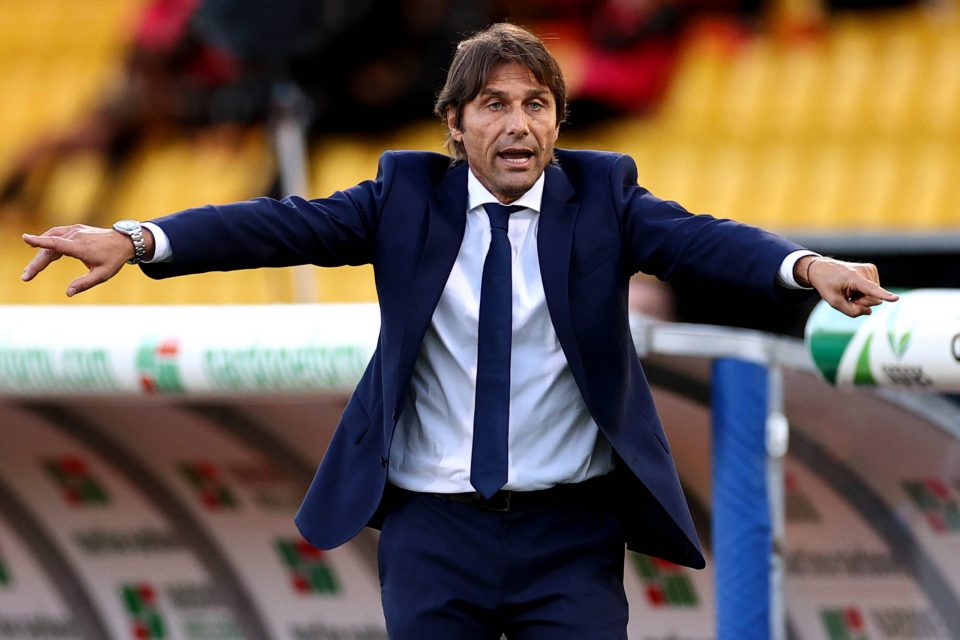 Former Inter boss Marco Tardelli believes Antonio Conte has everything he needs in order to win Serie A with the Nerazzurri this season.
Inter face their most important league match of the season so far on Sunday when they host Juventus for the Derby d'Italia at San Siro.
Tardelli played for both clubs during his career and helped Gazzetta dello Sport preview the weekend's big match in Thursday's print edition.
"A draw or a defeat for Inter would all be to the advantage of AC Milan," the former Italian national team player argued.
"Inter have everything needed to win, they have strengthened their credentials in the league by going out of Europe.
"They do still have the Coppa Italia but it does not seem to me to be their main priority.
"Conte thinks the squad is inadequate? I think Conte has a fantastic squad for the situation he is in and it is not just me that is saying this."
Tardelli then spoke on the criticism that Conte was subjected to following his substitutions in the 2-2 draw away to Roma on Sunday.
"You can make mistakes however, if Inter had won, everyone would have said what he did was good.
"It is always difficult to give answers afterwards; he sees the players and knows what to do.
"Of course, taking off Achraf Hakimi towards the end helped Roma."
Tardelli then sang the praises of Inter's attack which could cause a great deal of problems for Juventus on Sunday.
"Without Matthijs De Ligt Juve are not the same and they have to face an exceptional attack that play on the counterattack, which is something that they suffer with because the defence is not well protected.
"Romelu Lukaku is very strong, he is a unique striker in world football, and Lautaro Martinez is improving around him. They complete one another.
"Moreover, Juve do not know how to sit deep and wait and some players are inconsistent.
"Federico Chiesa did not have a great game against Sassuolo last weekend, Andrea Pirlo has to live with this inconsistency because he is young."
Tardelli then went on to name a player who he thinks would help improve Inter's midfield, which many have pointed out as a problem area in this Inter team.
"I think Manuel Locatelli would be very comfortable next to Nicolo Barella with Marcelo Brozovic in behind him, it would be an ideal midfield."
Tardelli then spoke on Stefano Sensi and Christian Eriksen, both of whom have had difficult times with the Nerazzurri for different reasons.
"Sensi gave so much at the beginning, then I didn't understand why he disappeared beyond the injury.
"Maybe Eriksen has not been given the chances granted to others but he could have done more, it is a shame to just keep him on the bench.
"The problem is that he was less used to the tactical side of the game.
"In the Premier League, despite their being many foreign coaches, only Pep Guardiola has really changed something tactically."
In conclusion Tardelli was asked whether it is a three way title race between AC Milan, Inter and Juventus or whether there are more teams capable of competing for the Scudetto.
"It is not a beautiful season but I do not remember one that has been so interesting.
"I think that at least six sides can win it.
"I always want to see Atalanta, they are fun, spectacular and attacking. They have found the best version of Josip Ilicic, every now and then he has a small drop but recovers.
"Are the other contenders Napoli and Roma? Yes, thanks to the strengths of Paulo Fonseca and Gennaro Gattuso.
"The Portuguese coach managed to find a balance without Nicolo Zaniolo, in theory the strongest player in the team.
"He has studied an alternative formula. Let's give him time.
"I like Gattuso because he says what he thinks and if the players do not follow him, then they stay out of the team.
"The trouble for them is the lack of a striker because without Victor Osimhen and without Dries Mertens, they suffer."