Ex-Inter & Juventus Forward Roberto Boninsegna: "I Hope Antonio Conte's Nerazzurri Win Derby D'Italia"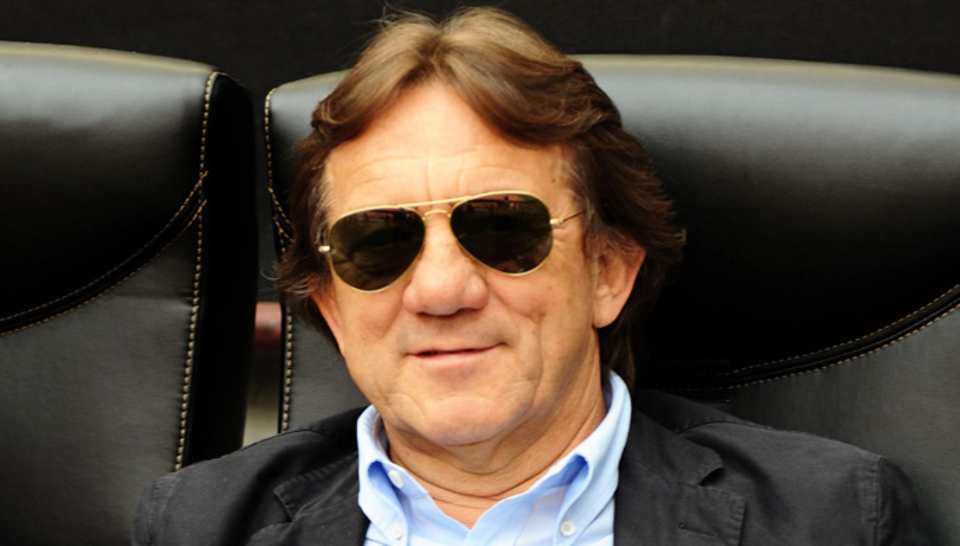 Legendary former Inter and Juventus striker Roberto Boninsegna will be cheering for the Nerazzurri in Sunday's Derby d'Italia.
Antonio Conte's side face their biggest league game of the season so far when they host the Bianconeri at San Siro, having slipped to three points behind Serie A leaders AC Milan.
Boninsegna helped Inter win the title in 1970-71 before moving to Turin and helping Juve win two Scudetti.
"My desire in life was to play as a starter for Inter," he told Sky Sport Italia.
"I didn't win at Inter as much as I did at Juve, but I can say that I had the satisfaction of playing with Inter and winning in Europe with Juve.
"How will the derby finish? My heart hopes that Inter win.
"When I played for Inter at San Siro against Juventus there were always lots of Juventus fans who came from Brianza to watch the match and it felt like an away game."
Boninsegna was then asked for his thoughts on some of the key players in this weekend's game, starting with Romelu Lukaku and Cristiano Ronaldo.
"Lukaku is irreplaceable for Inter, while Ronaldo has been one of the greatest players in the world," Boninsegna continued.
"Now it seems to me that he is in a waning phase but Juve between Alvaro Morata, Dejan Kulusevski and Paulo Dybala already have replacements.
"Inter have fewer replacements for Lukaku, against Sampdoria they put him on while we were losing and I say we were losing because my heart always leads me to the Nerazzurri.
"He was the only one to cause Fiorentina problems in their Coppa Italia match on Wednesday."
He then spoke on whether he would prefer to play alongside Ronaldo or Lukaku.
"Ronaldo needs a focal point to play off, so I would be ideal, while Lukaku is someone who is his own reference point."
Boninsegna then reflected on his best moments at Inter, who he played for between 1969 and 1976 before departing for Juventus, where he spent three years.
"The early seventies. From 1970 to 1974 in the Nerazzurri I won the top scorer awarded three times and the 1971 Scudetto then I went to Juve, for me it was a defeat but I had to accept.
"I just have to thank Juve president Giampiero Boniperti for those three fantastic and successful years: I went to a great club, at that moment perhaps Inter was not up to the level of Juve."
Boninsegna then expressed his thoughts on Arturo Vidal, who opened his goal-scoring account for Inter in Wednesday's victory in Florence.
He also spoke on Inter's midfield as a whole and what improving it could mean for Conte's side.
"For me Vidal is a good midfielder.
"Inter do not have a regista though, Marcelo Brozovic for me is only an invented regista.
"They have a nice midfield, but they need a play-maker and a striker.
"The defence is excellent, Lukaku and Lautaro Martinez are the duo up top and are Europe's strongest attack.
"If Inter improve in midfield they can become devastating."