Venezia's Sporting Director: "Inter Loanee Sebastiano Esposito Is One Of Italy's Best Young Players"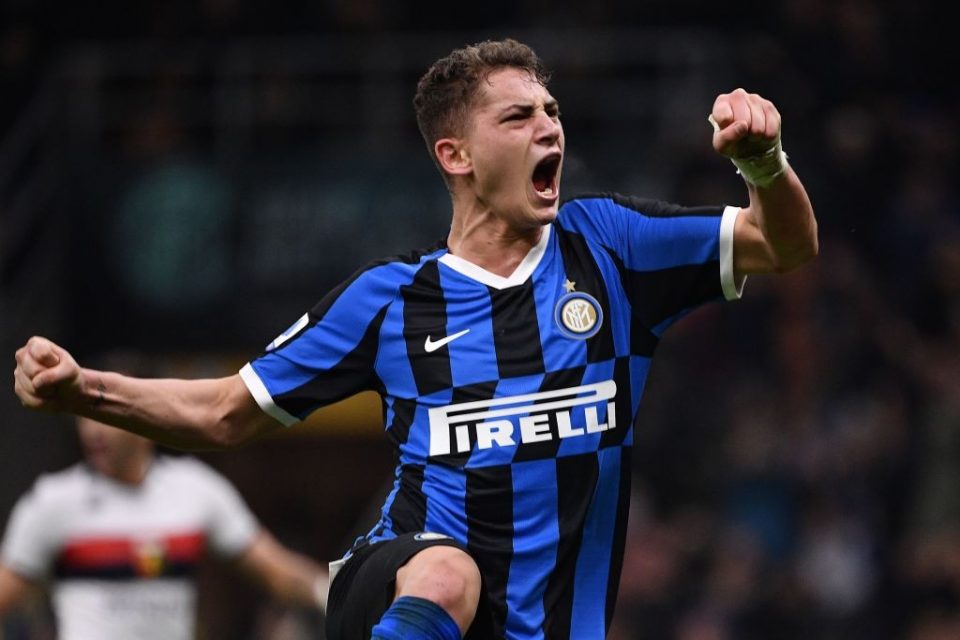 Inter owned Sebastiano Esposito has been described as one of the brightest young talents in Italian football by his new sporting director.
Venezia confirmed tonight that they have signed the 18-year-old on a loan deal until the end of the 2020-21 season, with Esposito available for selection tomorrow against Pordenone.
Esposito had already spent the first six months of the campaign in Serie B at SPAL, who announced shortly before Venezia that they had terminated their loan deal.
Asked why Esposito might have struggled to settle in Ferrara, before his move to Venezia was officially confirmed, the Lagunari's sporting director Mattia Collauto told FcInterNews.it: "We are talking about an 18-year-old player having his first experience outside of his parent club.
"I think he definitely needed it, in a very good team like SPAL.
"We are talking about a young man who must be helped to develop.
"I believe that Esposito is one of Italian football's brightest young players.
"Whoever signs him has the duty to give him opportunities to help him mature.
"I think it is a necessary step to face with difficulties at a young age.
"There are few players who manage to make an impact and maintain it over time.
"A player has their own history which is also made up of a period where they learn and that could be the case for Sebastiano too but no one doubts his qualities.
"He is one of the most talented players in all of Italy and this is not just my opinion but a fact."
Collauto was then asked whether Esposito is perhaps one of the most talented in Europe, seeing as he has already played for Inter's first team, including in the UEFA Champions League.
"Yes, that's right because someone who doesn't have something different from the ordinary does not play at those levels at his age," he argued.
"Sebastiano only needs to be helped to have consistency.
"Not only from a technical point of view but also from that of being able to tolerate emotions and events.
"This is a fundamental thing. If he succeeds, he will have a bright future ahead of him."
Collauto was then asked about the fact his side would not be owning Esposito if they did indeed manage to loan him, but stated that he would want to help him grow nevertheless.
"Venezia is a club that has democracy and meritocracy as our cornerstones.
"There will never be a player with a fixed position in the team.
"It is clear that when you hire a young player you want to make him grow through performances and matches, and it is true for Esposito in the same way as it is for any other player."
In conclusion he was asked if it will only be a loan until the end of the season, with speculation that it could in fact be an 18-month loan deal.
"Six-month loan? I would say yes, only that can be done.
"Eventually we will see what happens and then calmly with Inter, with whom we have an excellent relationship, we would evaluate together what will be best for the boy."