Inter Loanee Samuele Mulattieri: "I'm Still Dreaming Of Playing For Nerazzurri's First Team"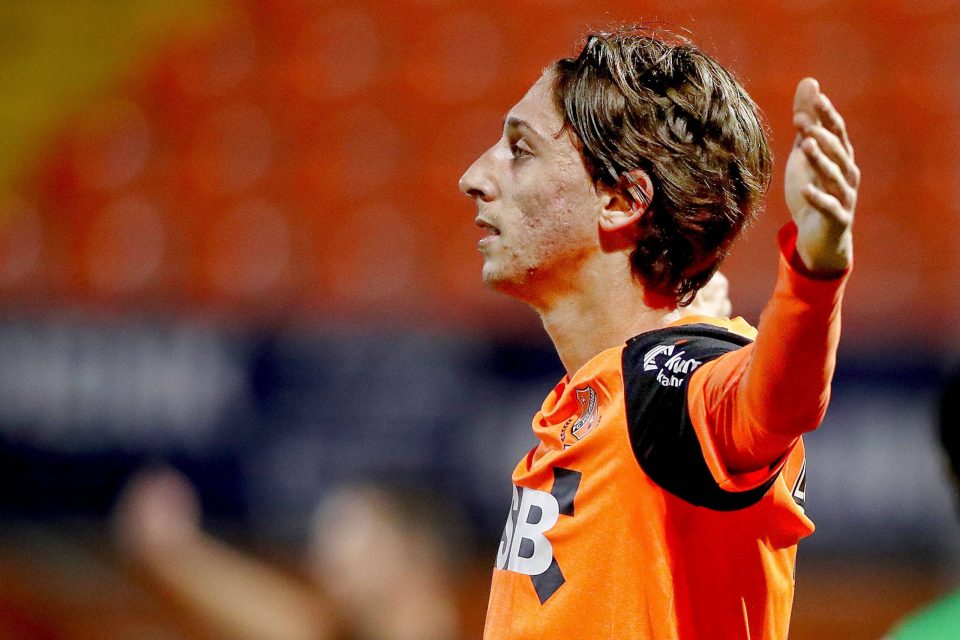 Inter owned forward Samuele Mulattieri insists he has not given up on his dream of playing for the Nerazzurri's first team one day.
Mulattieri is midway through a season-long loan with FC Volendam, who play in the second tier of Dutch football, where he has impressed by scoring seven goals in 13 appearances.
The 20-year-old spent two years playing for Inter's Primavera, where he netted 20 times in 50 matches under Armando Madonna.
"Everyone in my family is an Inter fan," Mulattieri remarked in an interview with FC Volendam's official club website.
"It is still my dream to play for the first team, but for the moment I will concentrate fully on Volendam."
Mulattieri is being coached by former Nerazzurri midfielder Wim Jonk in the Netherlands and the forward has revealed that he has already learned a lot from the former Dutch international.
"I knew him, of course," he assured.
"Clearly I didn't see him play for Inter, but my Dad did.
"He was delighted when he learned that I would work with him.
"I think it's fun and educational to train under Jonk.
"He has already taught me a lot, especially with regards to movement on the pitch."
Mulattieri then went on to reveal that there are some similarities between where he comes from and Volendam, where he admits he is enjoying staying at the moment.
"Volendam has a lot in common with my hometown, La Spezia.
"The boulevards with all the restaurants for example are very similar.
"I think Volendam is a very nice city, I like living here.
"I don't speak Dutch yet, but I know some football terms that we use out on the pitch.
"My parents have come several times, and the people here take care of me.
"The really big change for me is that I'm alone now.
"I am doing things like washing and cooking, whereas in Italy my grandmother did a lot for me.
"I think it's good for me, this way I'm growing, even off the pitch."
Mulattieri has fared well so far during his loan spell in the Eerste Divisie, with Jonk's side lying seventh in the table after 20 matches.