Italian Journalist Matteo Marani: "Lautaro Martinez Contract Renewal Would Be Important Signing For Inter"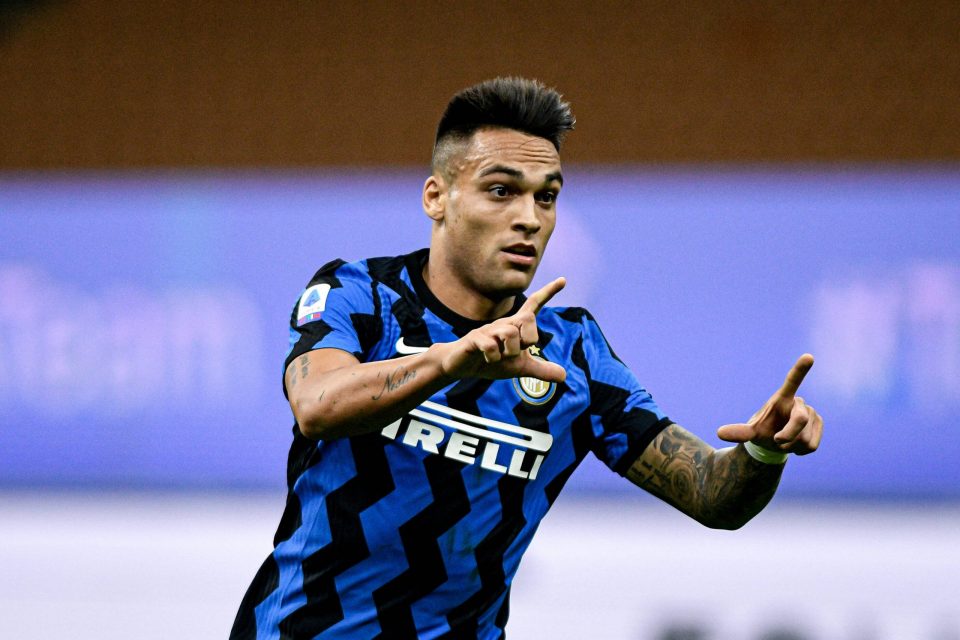 Inter would make a key 'signing' for their future if they tied Lautaro Martinez down to a new deal, according to Italian football journalist Matteo Marani.
The striker's representatives met the Nerazzurri for fresh talks at Inter's headquarters yesterday and while Beto Yaque was tight-lipped following the meeting, many reports have stated the parties are edging towards agreeing a contract extension.
El Toro is already under contract with Inter through to the end of the 2022-23 season, although a report today suggested his €111 million release clause could be removed in any new deal.
"Lautaro never makes a mistake in the box, although in recent weeks he has missed a few too many chances," Marani remarked while present in the studios of Italian broadcaster Sky Sport Italia today.
"The renewal of Lautaro would be an important signing for Inter."
Marani also touched upon Inter's upcoming Serie A match at Udinese on Saturday, arguing that Inter have not performed as well as they maybe should have in their matches against so-called lesser sides this season.
"Inter have done badly in a few games against the smaller teams this year," he suggested, although in reality Antonio Conte's side have only dropped points against Sampdoria and Parma so far.
"There is always a risk against those that appear to be a little easier to play against.
"Udinese are an awkward team to face, they're a team you have to beat."
Inter are three points behind leaders AC Milan heading into match-day 19, after which Serie A will officially reach the halfway stage of the campaign.