Benevento Pushing To Sign FC Jiangsu Striker & Rumoured Inter Target Eder, Gianluca Di Marzio Reports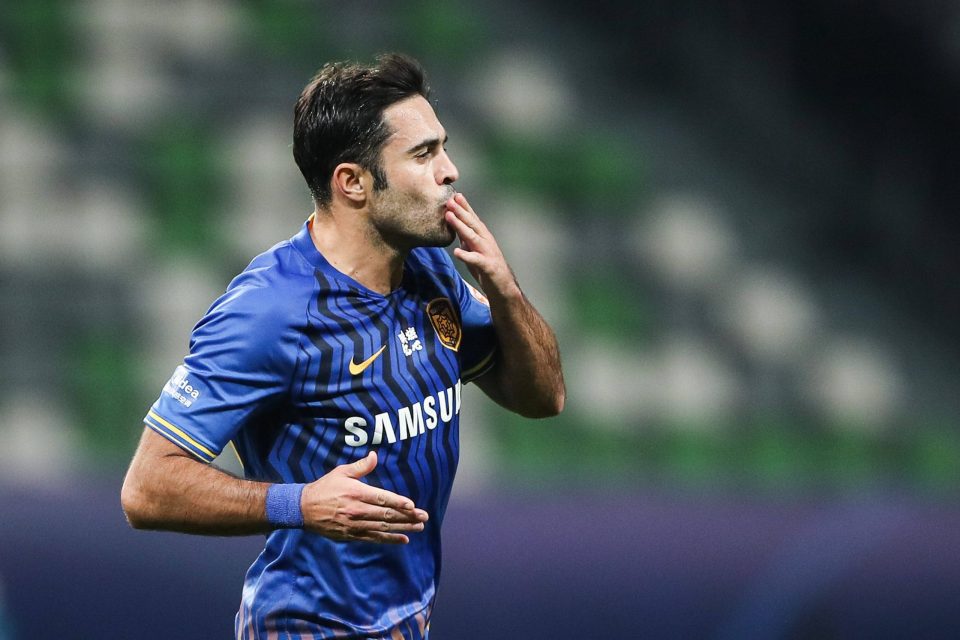 Inter are set to miss out on the chance to re-sign Eder with Benevento pushing to secure the striker's services, according to Gianluca Di Marzio.
The newly-promoted club were hoping to agree a deal for Napoli forward Fernando Llorente, but the Spaniard is now close to joining Udinese, Inter's opponents in Serie A at the Dacia Arena tomorrow.
Eder plays for Inter's sister club FC Jiangsu, owned by Suning, but it appears the Italian-Brazilian is moving closer to returning to Italy, as per a report on Di Marzio's website.
Benevento made fresh contact with the 34-year-old's entourage today to seek an agreement for the forward to join up with Pippo Inzaghi.
Inter signed Eder from Sampdoria in January 2016 when then-head coach Roberto Mancini requested an extra striker to aid their bid for Champions League qualification.
Eder scored 14 goals in 86 appearances for the Nerazzurri and has also played for Empoli, Frosinone, Brescia and Cesena in Italy.
Inter were linked with a move for the former at the start of the January transfer window, but it seems he will be going elsewhere.