Ex-Nerazzurri Midfielder Evaristo Beccalossi: "Inter Are Different, You Must Always Love Them"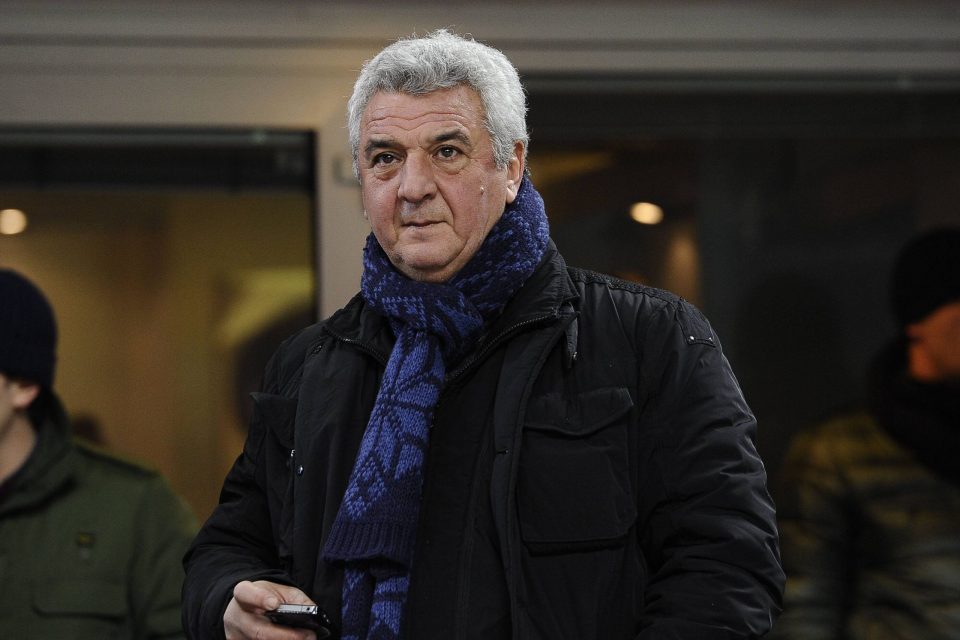 Inter have a special something which stands them apart from all other football clubs, at least according to the Nerazzurri's legendary former midfielder Evaristo Beccalossi.
Beccalossi was a fan favourite at the club in the late 1970s and early 1980s, scoring 35 goals in 217 appearances and helping Eugenio Bersellini's team to win the Serie A title in 1980.
He spoke to Radio Nerazzurra on Thursday for an extended interview about his time playing for the Nerazzurri, whom he joined from Brescia in 1978.
"There is always a strong bond because I am lucky enough to still have several friends there," Beccalossi said.
"Inter are different, they are different from many other things and you always love Inter for better or for worse.
"This is what I like about Inter.
"I believe that the history of Inter tells a very important story because it starts from the Grande Inter through to the treble-winning side.
"Then in between, there were the years of records set under Giovanni Trapattoni or the title we won with only Italian players in 1980.
"When you are lucky enough to wear the Inter shirt, believe me, for better or for worse, you always love it. "
Beccalossi also reflected on some of his first memories from his time at Inter, whom he left in 1984 to join Sampdoria.
"I left Brescia and arrived in a big city to wear a very important shirt because I knew they would give me the number 10, and it was nice and rewarding for me because it was an Inter shirt worn by many champions and therefore I was happy.
"At the same time I initially did not realise how big it was to play for Inter and this helped me a lot.
"Fortunately, I went on a journey there that I will carry with me for the rest of my life."
The former Italy under-21 international also touched upon what it was like to be signed by legendary Inter player Sandro Mazzola, who took up an executive position at the club upon retiring in 1977.
"Mazzola rightly had his scouts and had told them to sign me because he had come to see me at a match in Brescia.
"Certain things of course I learned later; he admitted to me that he saw me dribble past five and then managed to miss a shot from three metres out.
"There and then I told him that the hardest thing for everyone was not scoring goals, but dribbling past five players.
"They signed me and I went to the Nerazzurri."
Beccalossi also spoke on why he was lucky to join Inter at the time he did and discussed how quickly it took him and his new teammates to bond.
"I was also lucky to join when I did as Inter were one of the few teams to play international tours and that year we went to China.
"There, I got the chance to join the group and after a month or month and a half we knew each other well."
In addition to the 1980 league title, Beccalossi was also part of the Inter side that lifted the Coppa Italia in 1982.