Inter Pay Tribute To Former Coach Gigi Simoni On What Would Have Been 82nd Birthday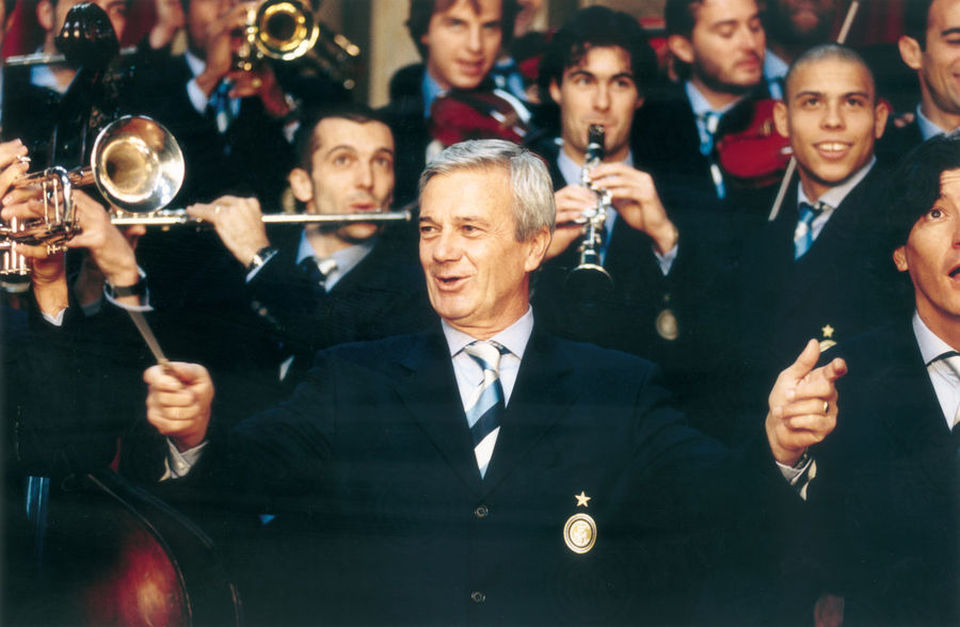 Inter paid tribute to their former coach Gigi Simoni today on what would have been his 82nd birthday.
Simoni joined the Nerazzurri in the summer of 1997 and led Inter to a UEFA Cup win during his first season in charge.
He was sacked in November 1998 but remained a popular figure among players and fans right up until his death last May.
Inter's statement on their official website read: "Always keep your eyes on the pitch, admiring Ronaldo's magic, Ivan Zamorano's determination, Gianluca Pagliuca's charisma, Beppe Bergomi's leadership, Javier Zanetti's accelerations.
"Today Gigi Simoni, who passed away on May 22 last year, would have turned 82 years old.
"A lot remains of him from the memory of the person who was: kind, good, never over the top and a very good coach, able to create one of the teams that created part of Inter's history, which has a place in everyone's hearts thanks at the UEFA Cup won in Paris.
"A team for which he was a father and a teacher, which he led with passion and humility as Ronaldo himself recalled.
"'Gigi Simoni for me was not just a coach,' Ronaldo said.
"'If I think of him today, I think of a wise and good man, who did not order you to do things, but explained to you why those things were important.
"'I think of a teacher, like in that photo we took at Christmas, with him as the director and us as the orchestra.
"I remember him like this, with that smile, his always calm voice, his precious advice.'"
Many players at the time protested against Massimo Moratti's decision to part ways with Simoni in 1998, with the former Inter owner and president later admitting he made a mistake in sacking him.
After a 15-year playing career between 1959 and 1974, Simoni went into management with his first job being at Genoa, before moving onto other clubs such as Napoli and Torino.
He coached up until the 2011-12 season when he was in charge of Gubbio on a caretaker basis.