Skriniar & Brozovic Key To Inter's Resurgence After Nearly Leaving Nerazzurri Last Summer, Italian Media Explain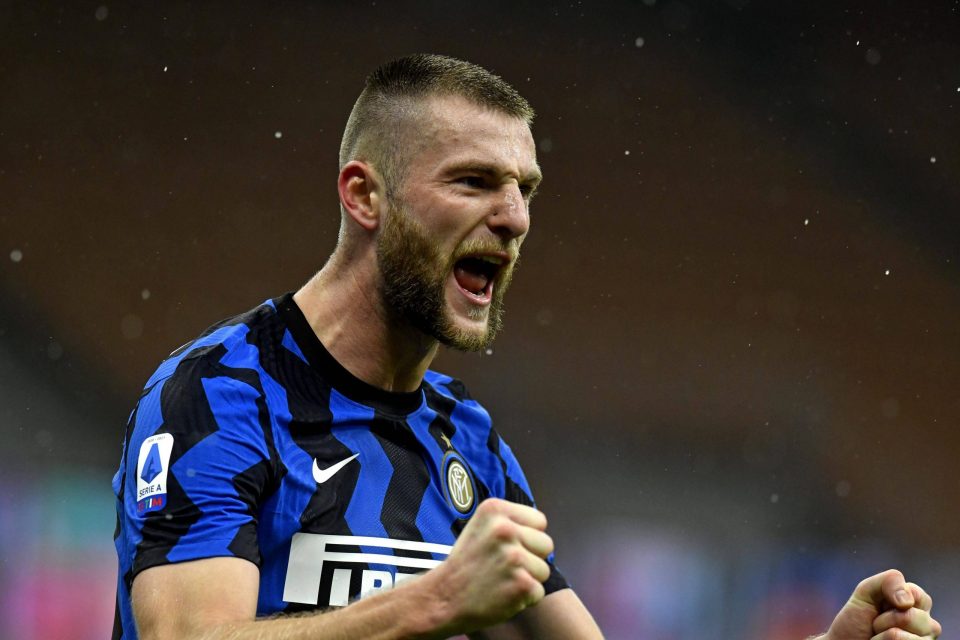 Antonio Conte will be relieved that Inter did not sell Milan Skriniar or Marcelo Brozovic last summer, a report in the Italian media has argued.
As per Friday's print edition of Gazzetta dello Sport, both players were heavily linked with moves away from the Nerazzurri before this season, with Tottenham particularly interested in signing Skriniar at one point.
But if Inter have won 10 of their last 12 games in all competitions since the 2-0 defeat at home to Real Madrid in the UEFA Champions League on November 25, Conte has the Slovak and the Croatian's improved form to thank in part.
"Conte has revitalised players who looked like they were no longer part of his plans, like Skriniar and Brozovic, while also elevating the level of potential world-class players like Romelu Lukaku and Achraf Hakimi," the Milanese publication wrote.
The report also highlighted that Nerazzurri have scored more goals in Serie A after 18 games this season (45) than ever before, while also boasting their highest conversion rate in front of goal (15.9%) since the 2011-12 campaign.
Inter are three points behind AC Milan in the standings following last weekend's 2-0 win over Juventus in the Derby d'Italia, with a trip to Udinese awaiting tomorrow.
Conte's side do not appear to be suffering as a result of the intense speculation surrounding owners Suning, who are reportedly considering selling the club to British investment firm BC Partners.