Ex-Racing Club Academy Coach: "Udinese's Musso & De Paul Would Be Top Signings For Inter"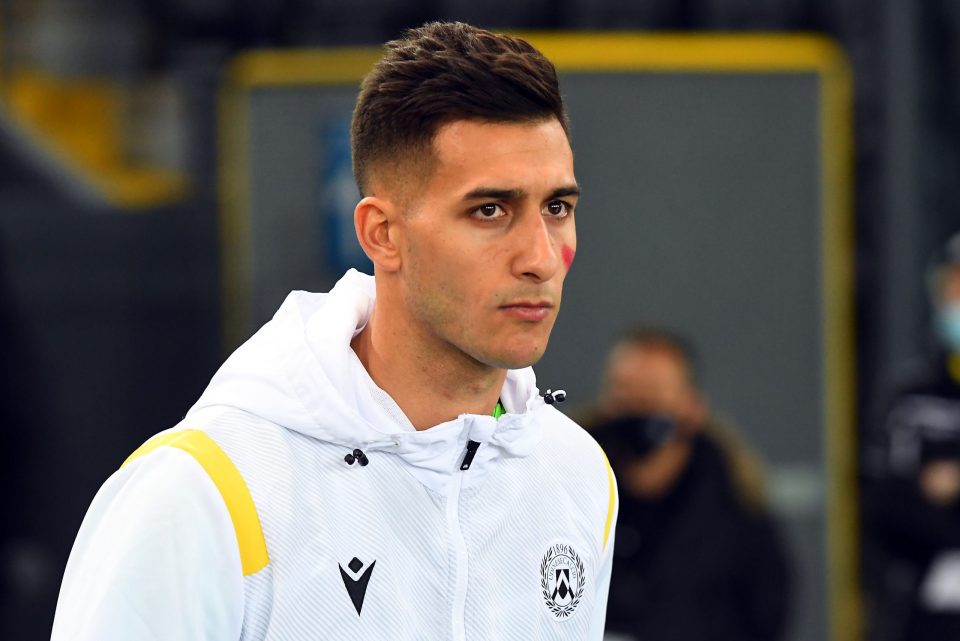 Udinese duo Juan Musso and Rodrigo de Paul would both be great signings for Inter, according to their former academy coach at Racing Club.
Both players are expected to start for Luca Gotti's side this evening when Udinese host Inter at the Dacia Arena.
Inter have reportedly earmarked Musso as a potential long-term replacement for Samir Handanovic in goal, while De Paul is thought to already have his heart set on a move to the Nerazzurri in the summer.
"Already from his time in Racing's academy the whole world knew that Musso would become the starting goalkeeper for the first team," Manuel Fernandez explained to Tuttosport, in an interview which appeared in Friday's print edition.
"This was known because of how he approached matches every week, his physical size and his personality.
"He is very strong in his role and it is no coincidence that in Europe they noticed him almost immediately.
"He would undoubtedly be a good choice to succeed Handanovic.
"In addition to his technical skills, he also has an extraordinary personality."
As far as De Paul is concerned, Fernandez added: "I don't have the slightest doubt about him either, the Nerazzurri should sign him.
"Rodrigo has always been very talented.
"He has confidence in his own means and has now implemented his tactical skills.
"He has earned a call-up to the Argentine national team and is a player who can play for a top club."
Fernandez also spoke on another former Racing Club player in Lautaro Martinez, who joined the Nerazzurri from the Avellaneda-based club in the summer of 2018.
"We worked with him for two full years," Fernandez explained, referring to El Toro's time in the academy.
"There is a close bond between us and the praise he always gives us reflect what kind of person he is.
"He does not forget where he comes from, nor those who helped him with his development.
"This is also why he will go further and further.
"He is someone who goes up levels at impressive speed.
"He always improves constantly thanks to his competitive spirit, the desire to win and his hunger to get better and better each day.
"Ever since Lautaro was a child he had a fire burning inside him; that immediately made it clear that he would go far."