Official – Real Madrid Denies Tension With Inter Over Achraf Hakimi: "Completely False Reports"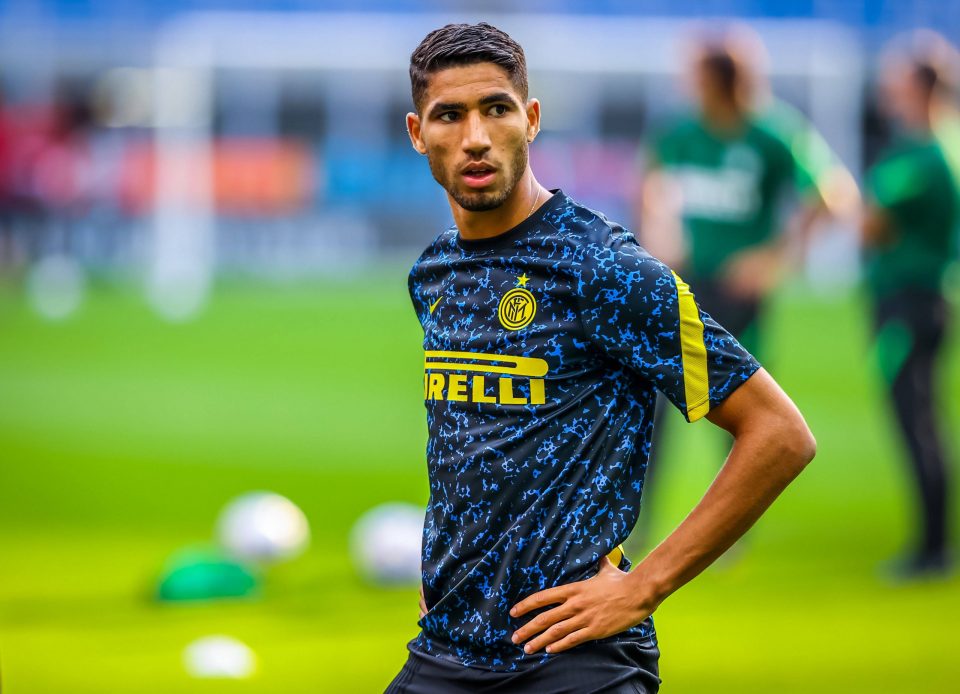 Real Madrid have today come out and rubbished recent media speculation in relation to Inter's failure to pay them for Achraf Hakimi.
Inter bought Hakimi from Real Madrid in the last Summer transfer window but have not paid and reports have suggested that Los Blancos would sue the Nerazzurri club.
However, in a statement posted on their official club website, the reigning Spanish champions have claimed that recent reports are completely false.
"With regard to the information published by Corriere dello Sport on alleged tensions between our club and Inter Milan, Real Madrid C.F. would like to state that this information is resoundingly false.
"Real Madrid has never made an alleged request for guarantees to Inter Milan as stated in the publication.
"The terms of the player's transfer to Inter fall within the usual and normal contractual relations between football clubs."
"And more in this case with Inter Milan, with whom Real Madrid has always maintained and maintains excellent relations with being a historical club and friend."
Hakimi joined Inter in a deal totalling €45 million, including add-ons, and the Nerazzurri were due to pay up the fee in four separate instalments.
A report from Marca today claims that the two clubs met a few weeks ago and came to an agreement over a new payment schedule for the transfer fee of the highly rated 22-year-old.
The Moroccan international has scored six goals and provided five assists for his teammates in 24 appearances this season.